Synology America Corp is pleased to announce the refresh of one of its most eye-catching DiskStations, the DS414slim. The slim is the smallest four-bay NAS to features the award winning DiskStation Manager 5.0 operating system (DSM 5.0). Using 2.5" drives, the DS414slim can max-out at 6 TB of raw storage; making it an ideal solution for home media enthusiasts and small office work groups needing versatile advanced storage, with a small footprint.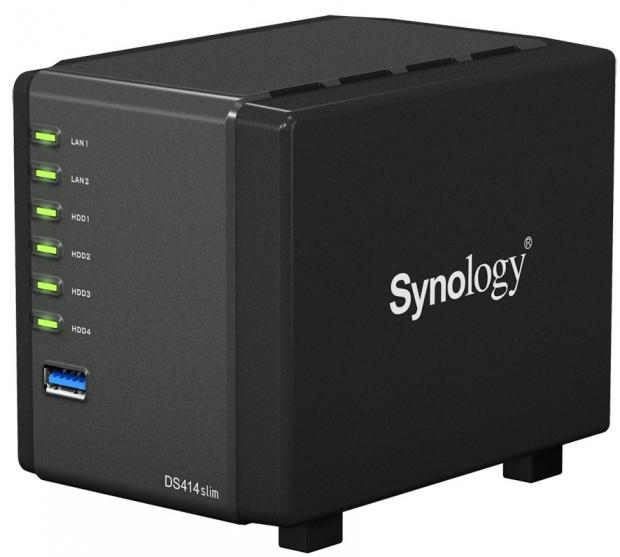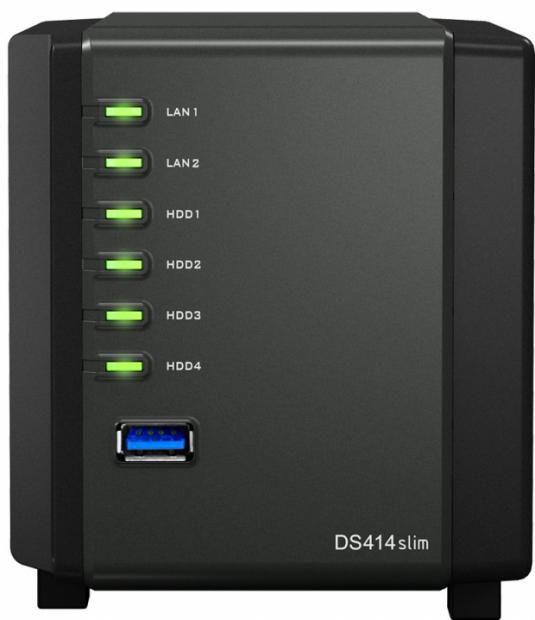 Advanced storage, tiny box: The DS414slim is small enough to fit on the palm of a hand, yet powerful enough for workgroups in businesses, with the ability to serve up to 128 active connections. The unit now includes an FPU, and twice as much RAM as its predecessor, improving overall performance in multitasking, and media processing. Most significantly, the DS414slim utilizes DSM 5.0 with its rich and extensible array of features including: media streaming, web hosting, timed backups, and photo management.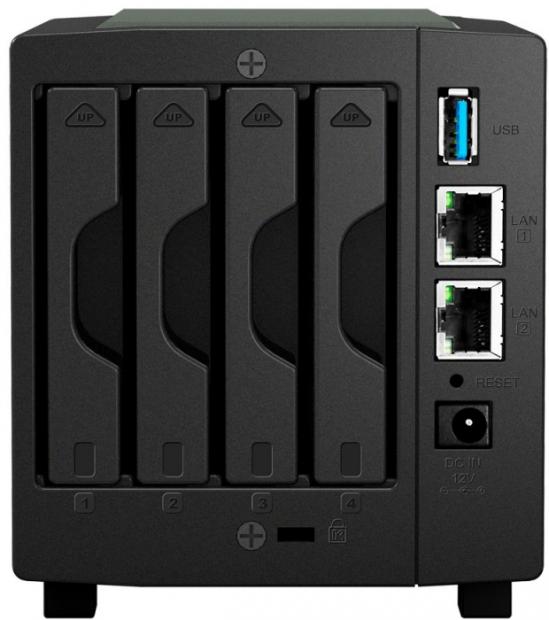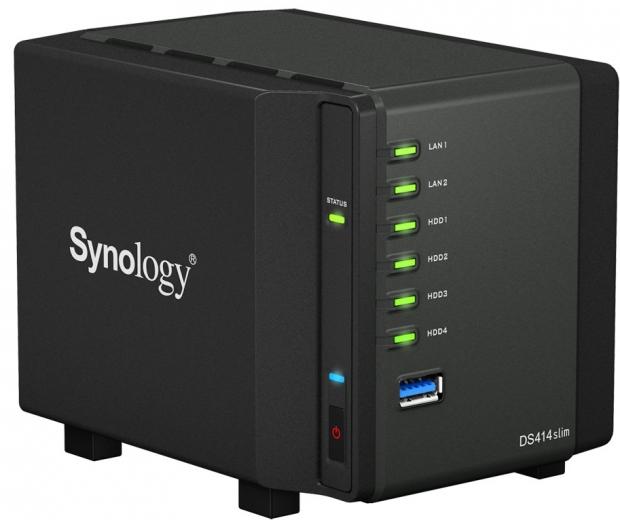 Quick and easy access to data: DSM 5.0's integrated QuickConnect feature, makes it possible to access assets on the DS414slim without having to contend with router configurations. It provides easy access on Synology's diverse selection of Android, iOS, and Windows Phone applications, as well as any contemporary browser. With QuickConnect, it's always easy to get content locally, or on the move.
Private cloud in the palm of your hand: Included in DSM's Package Center is Cloud Station. At no additional cost, users can access and sync: files, file-type or folder no matter where they are, or what device they are working on.
Other notable features:
Dual gigabit LAN ports with failover support

Two USB 3.0 ports for additional external storage

Up to 2048 user accounts, and 256 user groups
"The DS414slim is really an impressive piece of tech, said Thadd Weil, Public Relations Manager at Synology America. "From the offset, you wouldn't believe such a small device was actually a server. With DSM 5.0 to bring its components to life, the slim is a fantastic solution for businesses, creative teams, and home enthusiasts looking for compact network attached storage."
Availability
The DS414slim is now available globally, and will be available in the United States mid-June with an MSRP of $299.99.
For more information, visit the product page.
Last updated: Apr 7, 2020 at 12:08 pm CDT