Shuttle Computer Handels GmbH, the European subsidiary of Shuttle Inc., one of the leading developers and manufacturers of compact PC solutions such as the world-renowned XPC Mini-PC Barebones, again shows its commitment to fanless solutions as the Shuttle Barebone DS437T hits the shops today.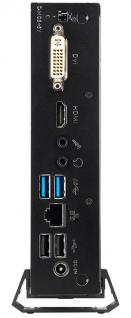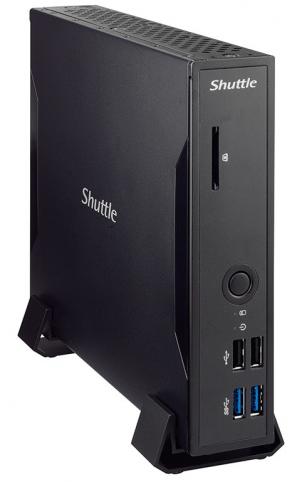 This 36 mm thin steel barebone comes already fitted with a hard-wired Intel Celeron 1037U processor (dual-core, 2 MB cache, 1.80 GHz). The DS437T's two SO-DIMM slots together support up to 16 GB DDR3 memory. The SATA 6 GBit/s port offers rapid connection for 2.5" SSDs and hard disks. With the easy-to-open back cover, it is simple to install memory modules and a drive.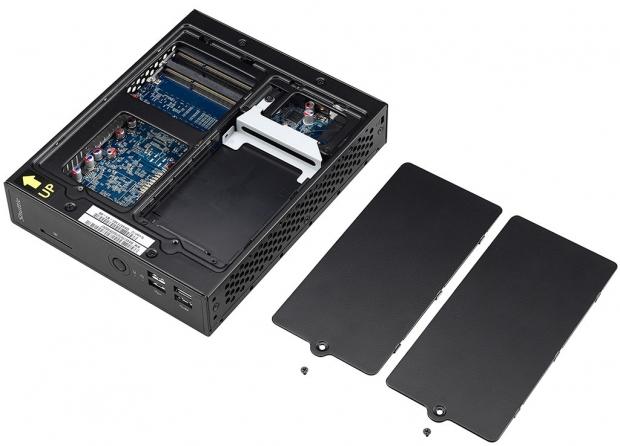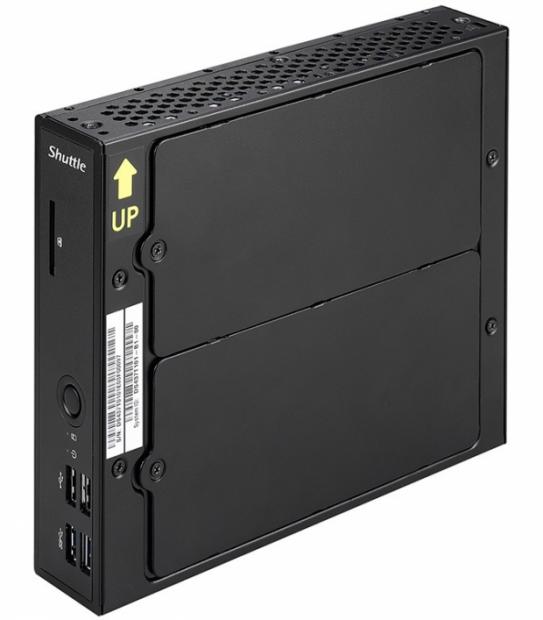 4x USB 3.0 and USB 2.0 ports are available for plugging in external devices. Monitors can be connected via HDMI 1.3 and DVI-I, and the DirectX 11.1-compatible Intel HD graphics integrated in the processor enables dual monitoring. The Shuttle Barebone DS437T connects to networks with its Gigabit Ethernet interface (wired) and also a Wireless-LAN module is yet built-in. A Trusted Platform Module (TPM) can be connected to the motherboard via the LPC port, thereby increasing data security.
"With the combination of computing power and fanless design, the DS437T is ideal as a slim desktop PC alternative, thin client or media player for large-screen displays," says Tom Seiffert, Head of Marketing & PR at Shuttle Computer Handels GmbH. "The first DS47 version has already received an extremely positive response in these areas from the trade press and buyers alike."
The DS437T is designed for energy-saving continuous operation, although because of its convection cooling it has to stand upright while running. Aluminium pedestals for upright operation come supplied with the machine. The included VESA mount helps the DS437T which barely measures 20 x 3.95 x 16.5 cm (DWH) hide behind monitors.
Installation in awkward positions is also possible, as it is provided with a remote connection for an external power button.
Last updated: Apr 7, 2020 at 12:08 pm CDT