Logitech, a leading innovator of gaming peripherals, today introduced its newest Logitech G mouse, the Logitech G502 Proteus Core Tunable Gaming Mouse. This extremely customizable mouse combines the world's first 12,000 DPI sensor with advanced surface and weight tuning to help you maximize your victory potential. "I've been super excited to use this mouse in public, I got to test it and it felt great! Was super comfortable and just fit perfectly to my hand," said Hai Lam, team captain for Cloud 9. "Adjusting the DPI is super easy and very flexible. This is probably my favorite mouse to date!" As with every product in the Logitech G lineup, Proteus Core reflects Logitech's commitment to putting science to work to help you win.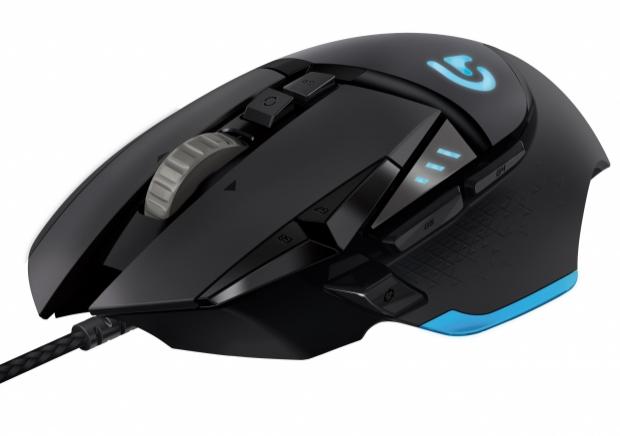 "With the world's best sensor technology, complete surface, weight and balance tuning and mechanical switches, we have made a mouse that dominates," said Ehtisham Rabbani, general manager of the Logitech gaming business. "The Logitech G team believes that when hype fades, Science Wins!"
Superior Tracking
Proteus Core features the Logitech G exclusive Delta Zero technology in the world's most powerful and accurate sensor. Combining a huge DPI range of 200 all the way up to 12,000 with zero sensor acceleration, zero smoothing or filtering, and zero pixel rounding, the mouse is designed to deliver unparalleled tracking performance and responsiveness, and can track movement at 300 inches per second.
Superior Tuning
Proteus Core allows you to calibrate the sensor against a gaming surface's unique physical and reflective characteristics, reconfiguring itself for optimal performance. This means you can achieve peak tracking speed and minimal lift-off distance on whatever gaming surface you use. So whether you prefer your mouse pads hard or soft, light or dark, you can get the best-possible tracking response.
To maximize physical feel and performance, Proteus Core lets you adjust its weight and center of balance through the placement of up to five 3.6g weights in the mouse. For complete control over your game you can use Logitech Gaming Software to reassign any command or macro to one of the 11 programmable buttons thanks to the 32-bit ARM processor controlling Proteus Core's onboard memory.
Superior Controls
While most gaming mice feature a monolithic key-plate that can flex and warp, Proteus Core has individual left and right keys that provide a rigid and stable platform, resulting in more precise, durable, and satisfying clicks. To further enhance feel, speed, and accuracy, we use mechanical micro-switches under every key. And our exclusive dual-mode hyper-fast scroll wheel has been improved to offer enhanced click-to-click precision and lightning-fast scrolling for the Web.
Pricing and Availability
The Logitech G502 Proteus Core Tunable Gaming Mouse is expected to be available in the U.S. and Europe beginning in April 2014, for a suggested retail price of $79.99
Last updated: Apr 7, 2020 at 12:08 pm CDT