GIGABYTE Technology, a leading brand in the IT industry, released a powerful 17.3-inch P27K gaming laptop to provide gaming mobility at homes around the world. With a FHD 1080p display the 17.3 display provides ample screen space perfect for gaming and entertainment. Featuring a 4th gen Intel Core i7 processor and a NVIDIA GeForce GTX 765M GDDR5 2GB graphics, the P27K is geared to deliver on processing power and graphics. Storing games, videos and stuff is a cinch with storage options of 2 large 1TB HDDs and an additional 256GB mSATA SSD for lighting speed. The automotive design of the P27K banks on the look good, feel good factor and is available in 2 colors, automotive orange or moonless black.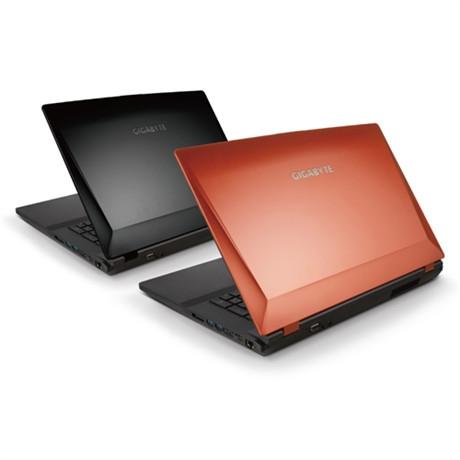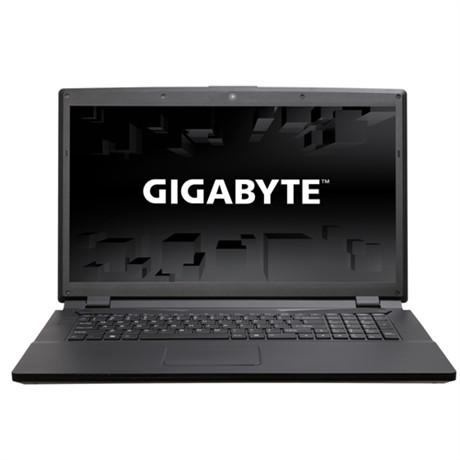 The 17.3" gaming laptop delivers stellar performance by harnessing the power of the 4th generation Intel Core i7 4700MQ 3.4GHz Quad-Core processor and powerful NVIDIA GeForce GTX 765M discrete graphics makes for mind-blowing graphics. Enjoy unrivaled power with an impressive score exceeding P17, 000 on 3DMark Vantage! Besides, the P27K supports superior HDD RAID 0 technology and has expandable memory up to 24 GB with 3 DIMM memory slots delivering an experience that can only be described as smooth as butter.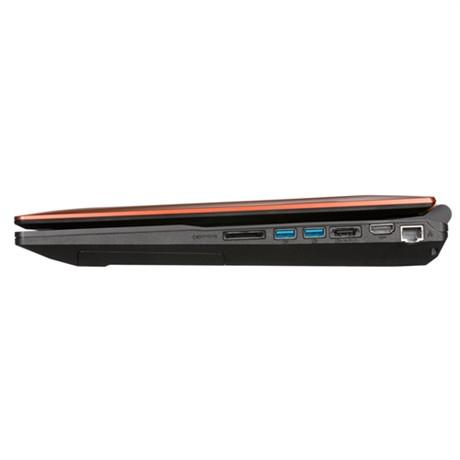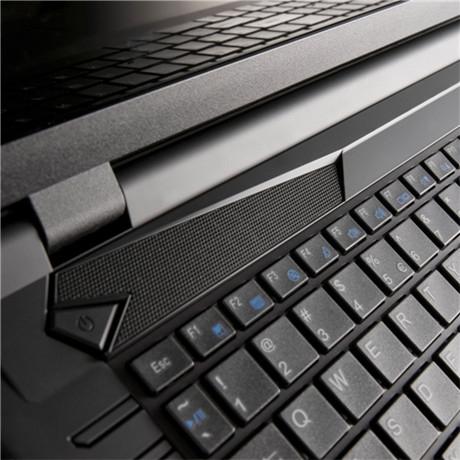 Incredible gaming and entertainment with 17.3" FHD display and Maximum Storage Capacity
Store your videos, music, games and stuff on the P27K with a high-speed 256GB mSATA SSD capacity and optional 2 large 1TB 2.5" HDD. Enjoy stunning visuals, and realistic gaming environment with 1080p Full HD matte anti-glare surface which reduces eye strain, along with Sound Blaster Cinema sound quality optimization technology for incredible sound and built-in Blu-ray DVD Combo Drive* for an entertainment powerhouse. The backlit keyboard will keep your mind at ease while typing or gaming in dimly lit rooms and even in the dark. All these incredible features make the P27K an amazing 17.3-inch gaming laptop perfect for a mobile station at home.
Automotive Design with Excellent Connectivity Options
The P27K has a wide array of ports and video output that support up to 3 monitors at once. The HDMI port delivers high quality HD multimedia entertainment while also supporting 3D image output. With options to connect up to three USB 3.0 devices and an additional USB 2.0 device, the possibilities are endless. For additional display output, a D-Sub or VGA is also available including a 9-in-1 card reader for the adventurous. The P27K is a stylish "must have" ultimate gaming laptop and comes in two colors - automotive orange or moonless black.
Last updated: Apr 7, 2020 at 12:08 pm CDT