Deepcool, the leading manufacturer of desktop CPU cooler, VGA cooler, DC case fan and Notebook cooler, officially released their first fanless CPU cooler-LUCIFER under the sub-brand GAMER STORM, which is named after the hero from the well-known and popular video game DotA (Defense of the Ancients) for Warcraft III. The most important skill of this cooler is to "Devour" the heat massively.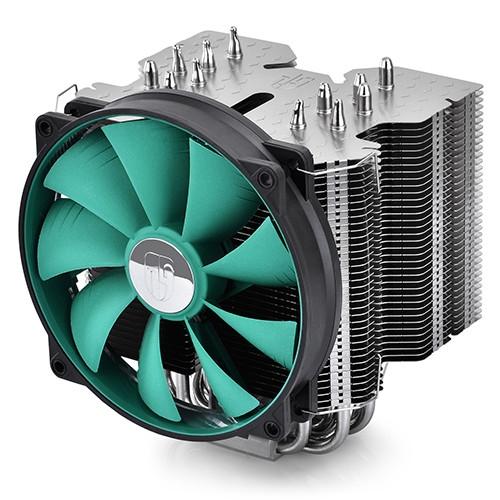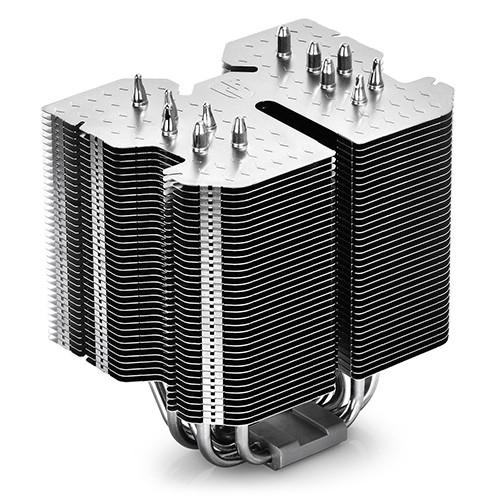 Lucifer CPU cooler is designed to cool the mainstream processors in fanless mode to create a totally silent system; meanwhile, Lucifer is also capable of cooling high-end processors with the help of good airflow inside the case. The bundled 14cm patented rubber fan is able to enhance the cooling capacity of Lucifer up to 300W. And Lucifer also supports push-pull configuration.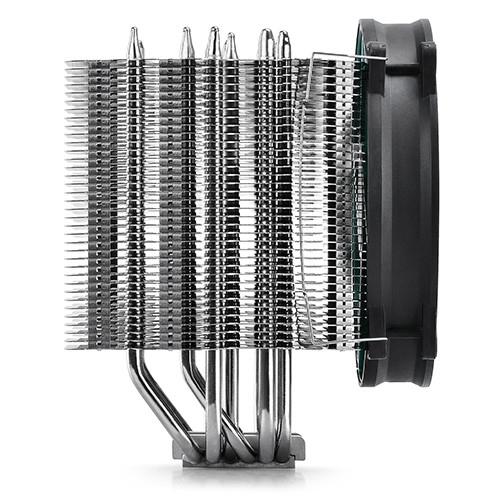 There're 6 heatpipes firmly soldered onto the copper base to enhance the heat conductivity from the processor to the heatsink. The heatpipes are specially placed asymmetrically to ensure good compatibility with the memory. The cooler has a massive surface and wide gap between the fins to allow quick heat dissipation in passive mode and fast airflow through in fan mode. The heatsink body is fully nickel plated to prevent from oxidation and increase durability of the product.
One 14cm PWM rubber fan is bundled in to increase the cooling performance. Users can use this fan as a case fan or use it to push/pull the cool air through the heatsink. With multiple clips, this cooler can support all mainstream processors including Intel LGA2011/1366/1155/1156/775 and AMD FM2/FM1/AM3+/AM3/AM2+/AM2.
LUCIFER will be available worldwide from August and the availability may differ in different regions. The suggested retail price of this cooler is $60. For more information, please check here.
Last updated: Apr 7, 2020 at 12:08 pm CDT