As the leading brand in enthusiastic graphics market, Gainward proudly presents the Phantom series of GTX 780 graphics. Gainward GeForce GTX 780 Phantom series is Gainward own-designed, powered by NVIDIA next-generation Kepler-architecture-based GPU. It offers insanely fast, elegant design and whisper-quiet performance to give hardware enthusiasts and extreme PC gamers the ideal gaming experience.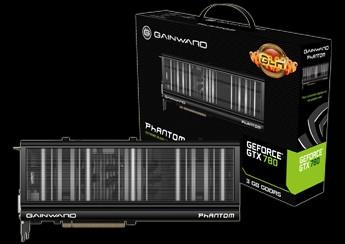 The Gainward GTX 780 Phantom "GLH" is an extremely over-clocked Phantom version. It is factory over-clocked to 1033 Mhz boost clock (980 Mhz base clock) for those 2304 cores and 3072MB memory is over-clocked to 3100 Mhz, offering higher memory bandwidth than NVIDIA reference board. Like the name - "Goes-Like-Hell", the Gainward GTX 780 Phantom "GLH" is the fastest GTX 780 in the market. It performs up to 19% faster than original GTX 780 board. It already reaches the performance level of what GTX Titan board does. And his little brother - Gainward GTX 780 Phantom, factory over-clocked at 954 Mhz boost clock (902 Mhz base clock) for those 2304 cores, performs up to 5% faster than the original GTX 780 board.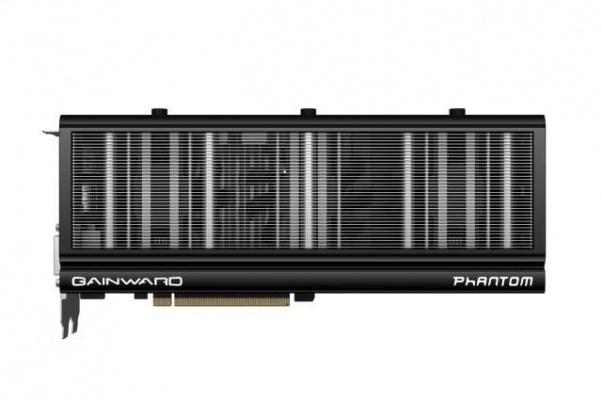 The new Phantom cooler design of Gainward GTX 780 Phantom series comes with "Removable fan" - each fan body can be removed to clean if necessary. Five pieces of 8 mm heat pipe soldered by copper base help the GTX 780 dissipating the heat away from GPU easily and staying at very low acoustic level. In addition, 8-phase PWM with DrMOS for the GTX 780 core not only delivers extremely over-clocking capability but also offers higher efficiency. You can enjoy the massive power from the board without wasting power.
The most exciting part of the Gainward GTX 780 Phantom series is the "EXPERTmode" feature.
The "EXPERTmode" feature of EXPERTool provides hardcore OCer the way to trick for the board for extremely over-clocking beyond the factory over-clocked speed. OCer can get extra performance boost from it.
With Gainward superior hardware design, users will experience blockbuster games with superlative gaming thrills and enjoy exceptional fill of the performance enhanced and quieter gameplay.
Last updated: Apr 7, 2020 at 12:08 pm CDT