CITY OF INDUSTRY, CA (February 22, 2013) - IPv6 may no longer be a protocol without a product line thanks to a growing number of manufacturers designing and tweaking their products to support the next generation Internet standard.
As one of the most competitive providers of networking solutions, TP-LINK is carrying through with its plan to improve its routers to ensure compliance with IPv6. TP-LINK is ready with a family of new and established networking products that comply with IPv6 by default or through firmware upgrades.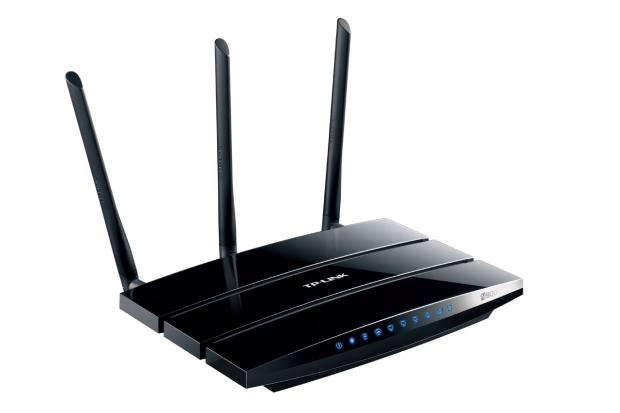 With the increasing number of new devices being connected to the Internet, the number of available IP addresses using the original IPv4 standard has been depleted. In fact, all IPv4 addresses have been assigned and there are no new addresses left. The exhaustion of IPv4 addresses makes support for IPv6 essential to satisfy the growth of IP address users and also important for the next generation of Internet.
The IPv6 protocol offers a near-limitless number of addresses as well as many new services such as privacy, higher security, built-in multicasting, new QoS (Quality of Service), which brings superior usability and improved user experiences. With IPv6 every device has its own unique, globally accessible IPv6 address versus IPv4, which allows multiple devices to share the same IP address through NAT (network address translation).
"The implication of every device having a unique IPv6 address is a boon for both home networks and mobile networks where latency is a factor," said Lewis Wu, Country Manager of TP-LINK USA. "But, rather than rebuilding their systems, many carriers have stayed with IPv4 and NAT because they felt it was too costly to switch. That decision is becoming a mute point."
To benefit from the advances of the IPv6 technology, TP-LINK recommends its high-performance and IPv6 Ready dual-band routers. Current routers supporting IPv6 include the N600 TL-WDR 3500/3600 dual band router; the N750 TL-WDR4300 dual band gigabit router; and the N900 TL-WDR4900 dual band gigabit router.
TP-LINK also has a family of ASDL products that support IPv6, which includes the TD-W8968 300Mbps Wireless N USB ADSL2+ Modem Router; the TD-W8970 300Mbps Wireless N Gigabit ADSL2+ Modem Router; and the TD-W8980 N600 Wireless Dual Band Gigabit ADSL2+ Modem Router
All products support IPv6 features (such as DHCP, Static, PPPoE, 6to4 and 6rd), which are applied by Internet Service Providers. TP-LINK is actively researching and developing more transition mechanism technologies and is a member of the IPv6 Ready Logo Program, which brands products for IPv6 compatibility and interoperability. TP-LINK customers can visit http://www.tp-link.com/en/article/?faqid=482 for more information on TP-LINK IPv6-compatible products.
Last updated: Apr 7, 2020 at 12:07 pm CDT