SANTA CLARA, Calif. and BARCELONA, Spain, February 20, 2013 - Mobile World Congress 2013 - Analogix Semiconductor, the market leader in enabling DisplayPort solutions, announced that along with the Google Nexus 4, the Optimus G Pro smartphone is the next Slimport-enabled device from LG to provide easy connectivity to HDMI TVs, VGA projectors and DisplayPort monitors.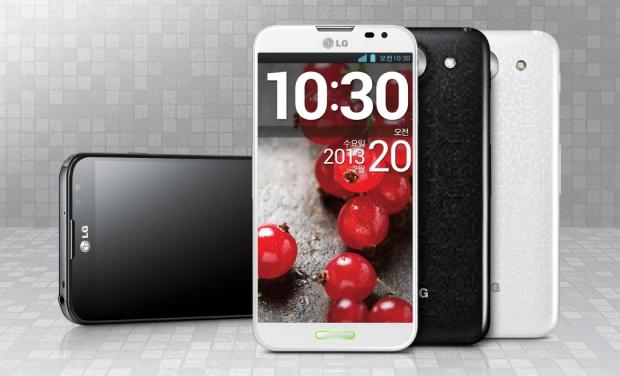 "With SlimPort, LG is able to deliver unprecedented functionality at a lower cost, because of its streamlined design and standard USB connector," said Dr. Ramchan Woo, division leader/smart phone platform division of LG Mobile Communications Company. "SlimPort unleashes content from the Optimus G Pro smartphone, making it a snap to share and enjoy videos, games, photos and more on any screen."
Based on the VESA DisplayPort standard, SlimPort accessories enable smartphones and tablet to output HD audio and video from the micro-USB port to HDMI, VGA, DisplayPort or DVI-enabled TBs, projectors and monitors. As a result, mobile users can enjoy theater-quality HD video and audio from any-sized display, without draining the power of the mobile device.
"The mobile market is innovating at a rapid pace and LG Smartphone is leading this market," said Andre Bouwer, vice president of marketing for Analogix. "LG's Optimus G Pro is a powerful and versatile smartphone, and the inclusion of SlimPort makes it an extraordinary value for consumers and business professionals alike."
Last updated: Apr 7, 2020 at 12:07 pm CDT