January 23, 2013, City of Industry, CA - iBUYPOWER is proud to announce that it is the official high-performance PC gaming partner of Major League Gaming (MLG), the premier competitive gaming destination, for the second year in a row. Going into 2013, the demand for high-quality, extreme performance gaming systems is increasing faster than ever, and iBUYPOWER is at the forefront of PC gaming system development. Starting at the MLG Winter Championship in Dallas, Texas, from March 15-17, the world's best gamers will utilize iBUYPOWER PCs for all Pro Circuit events.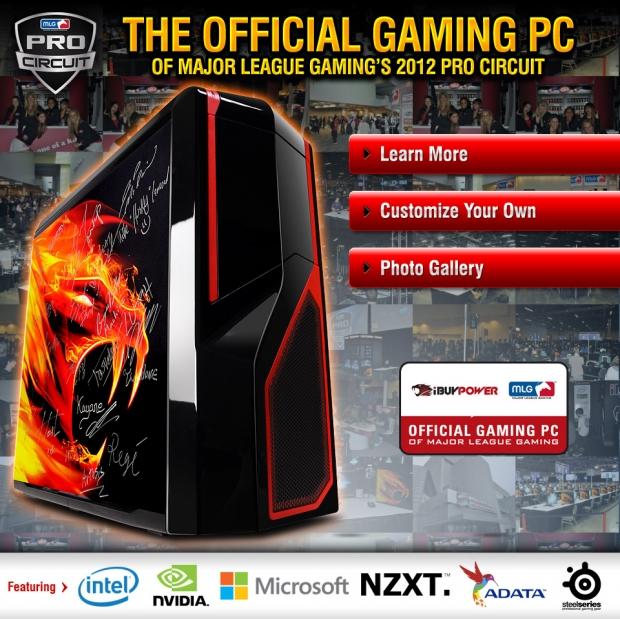 "iBUYPOWER understands the needs of serious gamers. Gamers who want the highest quality hardware at an unbeatable value, come to us. There's no better time to be a PC gamer," said Darren Su, Executive Vice President and Co-Founder of iBUYPOWER. "As a core partner of MLG, we took it upon ourselves to ensure that our gaming systems are at the bleeding edge of technology. We also understand that the PC gaming industry has all but innovated. We wanted to break this cycle; we wanted to break the standard."
During the 10th Annual, 2013 MLG Pro Circuit, the PC competitions will be powered exclusively by the groundbreaking REVOLT, a class-leading gaming system designed to fuse exceptional performance and design into a single entity. The latest Intel processors and NVIDIA GTX graphics exclusively power the REVOLT. Competitors will be able to experience no-compromise gaming on a true next-generation computer.
"We know that the MLG community loves gaming on iBUYPOWER's systems, but when they get to experience the REVOLT, they'll want it in their homes. The Revolt will help revolutionize how gaming PCs are designed," said John Lane, EVP Global Sales and Partnerships, Major League Gaming.
iBUYPOWER's REVOLT is available immediately for pre-order, and ships in the beginning of February 2013.
For more information on Major League Gaming, go to www.majorleaguegaming.com.
For more information on iBUYPOWER and the Revolt, go to www.ibuypower.com.
Last updated: Apr 7, 2020 at 12:07 pm CDT