The stable Sharkoon 1337 Tough Gaming Mouse Pad, with its finely textured hard plastic surface, is especially designed for Teflon skates, providing maximum acceleration and precision movements. The underneath "rubber base" creates a non-slip grip even in the most action packed game situations. The natural rubber attaches itself firmly to any surface and also compensates for minor irregularities. With edge lengths of 355 x 255 mm and a low height of 3 mm, the pad provides ample action gaming space and convenience. "Tough" not only refers to the material, but also the design: The black background sports a yellow "Danger Shark Zone" warning logo. The mouse pad weighs 220 g.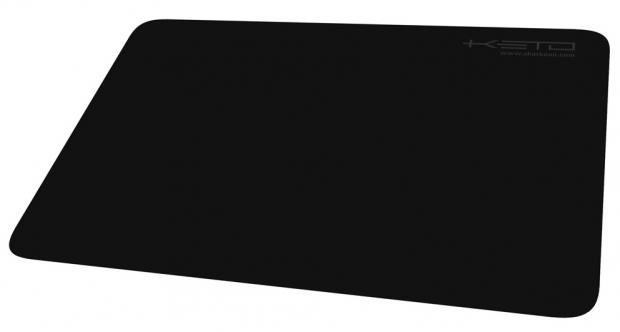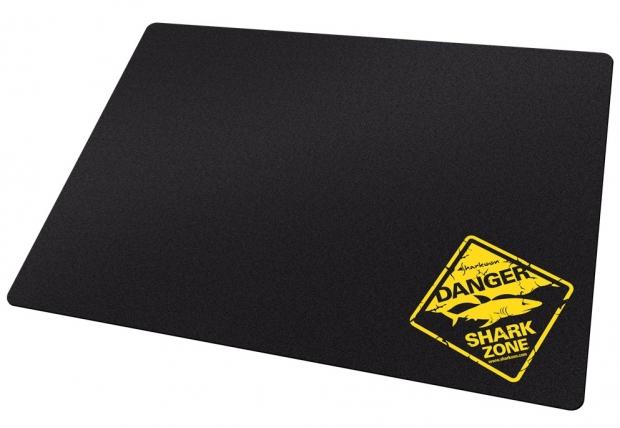 With the Sharkoon FireGround Mousepad, Sharkoon presents a combination surface for gamers supporting both the mouse and keyboard. Special anti-slip knobs on the generous surface hold the keyboard in position and guarantees slip-free gameplay, even during the most hectic keyboard actions. In addition, the pad offers a substantial as well as smooth surface area for the gaming mouse; of course, also providing excellent sliding properties. The 2.5 mm thick FireGround, with dimensions of 855 x 345 mm, possesses a durable textile surface plus a "rubber base" bottom. The double "DurableStitch" sewing protects the textile surface from fraying. The mat weighs 433 g.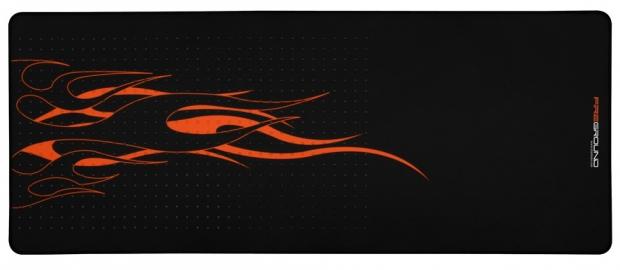 Especially suitable for mobile use is the 42 g lightweight and compact Sharkoon Keto Mousepad. With dimensions of 280 x 195 mm and a height of just 1.2 mm, the flexible textile pad can also serve as a screen protector by easily laying between the notebook screen and keyboard, for example. The textile pad can also be rolled up for easy transport. The design is very subtle, with the name in gray lettering. Noticeable is the first-class sliding characteristics of the sturdy surface. Also, the Keto Mousepad is equipped with a non-slip "rubber base".
End customers will find the Mouse Pads available immediately from authorized retailers.
Price:
Sharkoon 1337 Tough Gaming Mouse Pad MSRP 21.99 euros

Sharkoon FireGround MSRP 21.99 euros

Sharkoon Keto Mouse Pad MSRP 6.99 euros
Last updated: Apr 7, 2020 at 12:07 pm CDT