Taipei, Taiwan, 14th January 2013 - GIGABYTE, the world's leading premium gaming hardware manufacture, is pleased to share that the Aivia Krypton Dual-chassis Gaming Mouse won iF Product Design Award 2013 recently! Two years ago, GIGABYTE created the premium gaming peripheral series named Aivia. Soon after, Aivia K8100 Gaming Keyboard won a red dot award 2011, and then Aivia M8600 Macro Gaming Mouse also won an iF Design Award 2012. This year, our very new hero product Aivia Krypton Dual-chassis Gaming Mouse stood out from more than 3,000 entries and won another iF Design Award! By the distinguishing features of all-aspect-customization, Aivia Krypton was honored with the world's best-known prestigious award, iF Award, also seen as Oscar Award in design industry.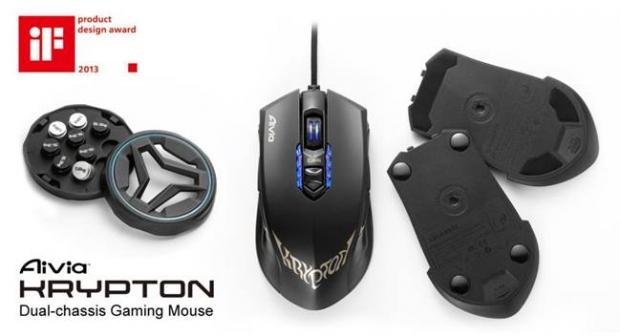 GIGABYTE is committed to fulfill the needs from gamers. GIGABYTE knows very well that different using habits and different games will lead to different demands from gamers. Therefore, GIGABYTE designed the Aivia Krypton Dual-chassis Gaming Mouse! The world's first all-aspect-customizable gaming mouse taking gamers' habits in different types of games into consideration.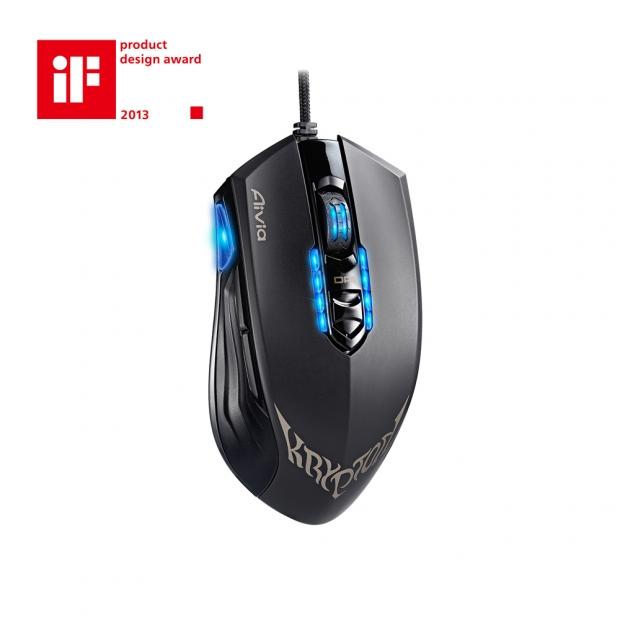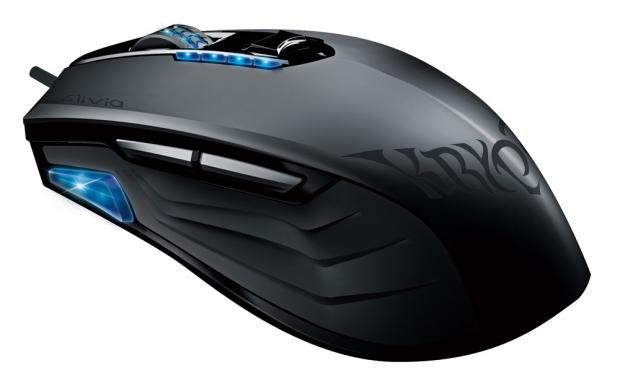 By swapping the revolutionary dual bases, gamer can personalize preferred gaming experience. Speed Base made by abrasion-free ceramic mouse feet for immediate reaction. Control Base made by Teflon mouse feet for precision movements.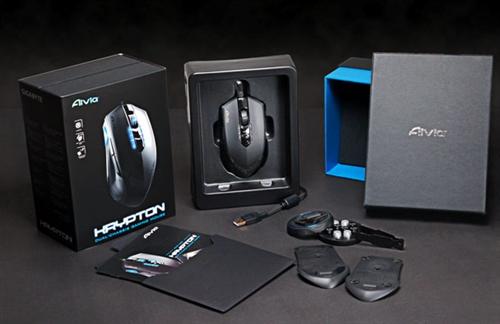 Symmetrical design with innovative weight distribution system ensures personal perfect center of gravity, either right or left hand user can optimize weight and balance easily. Gamer can always adjust resolution from 200 to 8200dpi and edit portable macros up to 70 sets of Aivia Krypton. On-board GHOSTâ"¢ Engine supports massive macros and easy-to-use drag-and-drop software with smart macro manager.
The charm of Aivia Krypton Dual-chassis Gaming Mouse has already widen the jury's sight! GIGABYTE recommends you to experience the customization and the ergonomic of the best gaming mouse!
For more details about GIGABYTE Aivia Krypton Dual-chassis Gaming mouse, please visit our official site at:
http://www.gigabyte.com/products/product-page.aspx?pid=4103#ov
Facebook: http://www.facebook.com/GIGABYTE.VGA
Last updated: Apr 7, 2020 at 12:07 pm CDT