Today at the 2013 Consumer Electronics Show (CES), Nitero, a fabless semiconductor company developing next-generation Wi-Fi solutions for mobile devices, demonstrated its innovative 60 GHz Wi-Fi solution manufactured on GLOBALFOUNDRIES' 65 nanometer (nm) Low Power Enhanced (LPe) RF platform optimized for mobile SoC applications.
Nitero's 60 GHz solution, which complements and completes today's Wi-Fi solutions such as 802.11n and 802.11ac, eliminates the need for physical connectors and their cables, dramatically increasing ease-of-use in tablet and handset devices. The company's multi-gigabit, ultra-low power Wi-Fi solution allows consumers to enjoy the same capabilities and flexibility of high-end notebook computers in the convenient portability of a mobile device. Compliant with the now IEEE ratified 802.11ad industry standard, Nitero plans for its upcoming solution to be Wi-Fi CERTIFIED for popular solutions from the Wi-Fi Alliance such as Wi-Fi Direct and Miracast.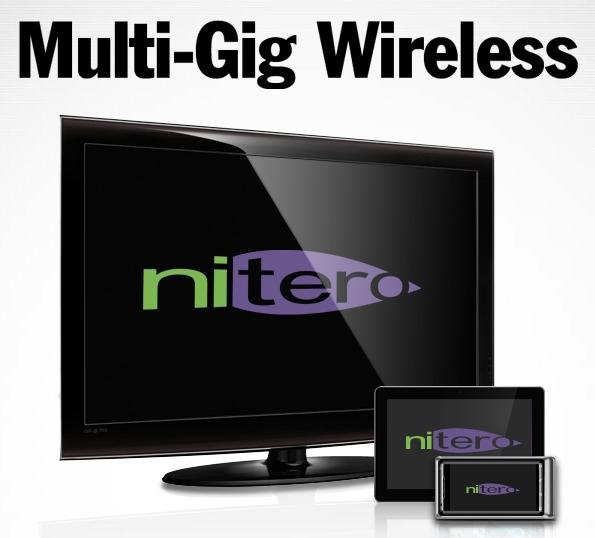 "We needed a collaborative partner who was fully committed to supporting the development of our cutting-edge solution and bringing it to market," said Natalino Camilleri, vice president of RF Engineering and Operations at Nitero. "GLOBALFOUNDRIES is the perfect fit because of its outstanding RF solutions at the 65 nm-LPe process technology node and excellent customer service. GLOBALFOUNDRIES provided us the right solution at the right time for our product."
"Collaboration is the cornerstone of our customer relationships. We are delighted to partner with Nitero to help them bring their innovative Wi-Fi solution to market," said Bruce Kleinman, vice president of product marketing at GLOBALFOUNDRIES. "Our 65 nm LPe RF solutions, which are built upon low-power and high-performance process technology, are optimized for mobile applications. With its vast array of device options, highly accurate silicon-validated RF models, and comprehensive design enablement tools, our customers enjoy a complete product solution with lower risk and faster time to market."
GLOBALFOUNDRIES' 65 nm LPe RF solution is a proven platform ideal for low-power and high-performance SoC solutions used in power-sensitive mobile applications such as GPS, Wi-Fi, Bluetooth, LTE receiver, Mobile TV and Digital Radio. In 2012, the foundry shipped over 65,000 wafers on 65 nm RF technology from its Singapore 300 mm Fab 7 facility.
Last updated: Apr 7, 2020 at 12:07 pm CDT