D-Link today announced the expansion of its award-winning line of cloud-enabled monitoring and networking solutions for home and small business with the availability of the Cloud Camera 1050 (DCS-931L) and Cloud Camera 1150 (DCS-933L), and new Wireless AC1750 Dual-Band Gigabit Cloud Router (DIR-868L) and AC1200 Dual-Band Gigabit Cloud Router (DIR-860L).
Continuing its consumer IP network camera leadership, D-Link added several new capabilities for complete round-the-clock surveillance, including unique audio detection with image alerts based on sound, and an integrated wireless repeater mode for expanded coverage that eliminates Wi-Fi dead zones and allows consumers to easily add more Cloud Cameras without worrying about existing wireless coverage. In addition, D-Link's newest Cloud Routers deliver next-generation 11AC technology speeds for uninterrupted HD video streaming, online gaming and Skype calling.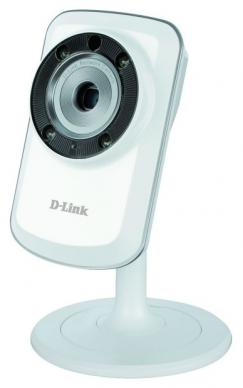 "Catering directly to today's increasingly mobile lifestyles, D-Link's new Cloud Cameras and Cloud Routers offer the latest features and performance available for home network and monitoring needs," said Daniel Kelley , associate vice president of marketing, D-Link Systems, Inc. "Keeping an eye on loved ones and valued possessions is easier than ever with greater Wi-Fi coverage and higher quality viewing and recording day and night. And, the new AC Cloud Routers give today's connected homes with multiple user and high-bandwidth activities the ultimate in network performance and remote management capabilities."
Day & Night Peace of Mind with D-Link Cloud Cameras
The easy-to-use and compact Cloud Camera 1050 and 1150 are mydlink-enabled and feature built-in CPUs and web servers for high-quality live streaming video sent directly to the network. Both cameras offer 802.11n Wi-Fi connectivity, Wi-Fi Protected Setup (WPS) for simple three step installation, and H.264 video compression technology that requires less network bandwidth and enables five times the video storage. In addition, the Cloud Camera 1150 delivers infrared illumination technology for night viewing, enabling users to monitor a home or small office at up to 16 feet away from the camera. Equipped with mydlink, users can remotely view the live video stream from a PC or notebook or watch real-time video directly on an iPhone, iPad or Android device with the free mydlink Lite app.
The Cloud Camera 1050 and 1150 deliver VGA (640x480) resolution with D-ViewCam camera management software for Windows PCs, which allows consumers to record video from any Cloud Camera to a local hard drive. In addition, the cameras allow users to set motion detection triggers for recording schedules and e-mail alert notifications for up to 32 cameras.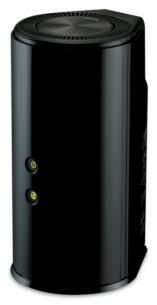 Superior AC Networking Performance and Remote Management
The Wireless AC1750 Dual-Band Gigabit Cloud Router and Wireless AC1200 Dual-Band Gigabit Cloud deliver speeds of up to 1750 Mbps (N450 Mbps + AC1300 Mbps) and 1200 Mbps (N300 + AC862 Mbps) respectively. Both Cloud Routers deliver Dual-Band technology, eliminating Wi-Fi interference for faster and more reliable Internet. In addition, both Cloud Routers offer easy remote network management with the free mydlink Lite app from an iPhone, iPad or Android device as well as a USB port that works with the free SharePort mobile app, enabling users to share and enjoy photos, music and movie files from a range of connected devices. Featuring a built-in high power amplifier, the Cloud Routers extend coverage range and increase wireless speeds to those hard-to-reach areas.
Zero Configuration - Simply Connect and View
Connecting the Cloud Camera 1050 and 1150 with any router is easy - and made even easier when combined with a D-Link Cloud Router, including the D-Link Wireless AC1750 Dual-Band Gigabit Cloud Router and Wireless AC1200 Dual-Band Gigabit Cloud Router. Zero Configuration configures and intelligently syncs a D-Link Cloud Camera to an existing mydlink account with the push of a button - simply connect and view.
Availability and Pricing
D-Link's Cloud Camera 1050 (DCS-931L), Cloud Camera 1150 (DCS-933L), Wireless AC1750 Dual-Band Gigabit Cloud Router (DIR-868L) and Wireless AC1200 Dual-Band Gigabit Cloud Router (DIR-860L) will be displayed at the 2013 International CES, Jan. 8-11 in Las Vegas. Both Cloud Cameras and Cloud Routers will be available throughout D-Link's vast network of retail and e-tail outlets in the United States. Detailed specifications and information are available online at www.dlink.com and availability and retail pricing is as follows:
Cloud Camera 1050 (DCS-931L) - available in February for $79.99

Cloud Camera 1150 (DCS-933L) - available in February for $99.99

Wireless AC1200 Dual-Band Gigabit Cloud Router (DIR-860L) - available in April for $149.99

Wireless AC1750 Dual-Band Gigabit Cloud Router (DIR-868L) - available in April for $169.99
Last updated: Jul 27, 2022 at 03:42 am CDT