Cisco Linksys today announced the expansion of its Linksys Smart Wi-Fi portfolio with three new 802.11ac powered Smart Wi-Fi Routers, a new compact 802.11ac USB adapter, new features and new Smart Wi-Fi Apps. Together, these innovations give consumers a smarter way to control their wireless home network and connected devices.
With the new Smart Wi-Fi Routers, consumers will enjoy incredibly fast Wi-Fi speeds with exceptional in-house Wi-Fi coverage. Consumers will also notice simplified installation that can be completed in a matter of minutes. Additionally, the routers offer new tools for home network monitoring and control, and new mobile apps for anytime, anywhere remote access of files, photos, videos, music and more. The new Smart Wi-Fi Routers and compact USB adapter are expected to be available in the spring.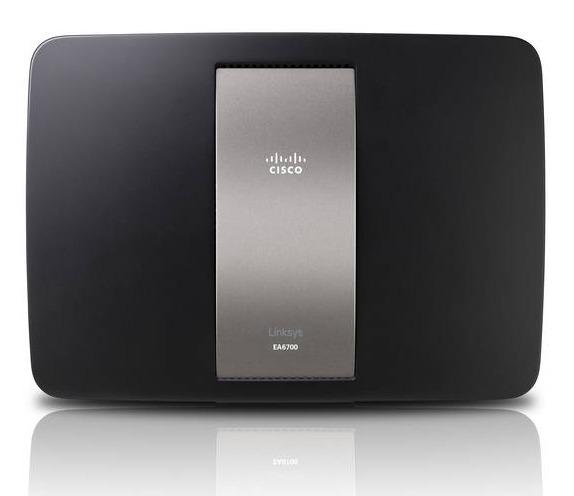 "Today's smart homes and smart devices deserve a smart home network," said Brett Wingo, vice president and general manager, Cisco Linksys Home Networking. "With the introduction of our new powerful Smart Wi-Fi routers that deliver unprecedented speed and range, and include game-changing Smart Wi-Fi tools and apps for simple management of today's smart home, Linksys once again is leading the category with innovation, quality and simplicity. As the router becomes the hub of the smart home, these products allow for simple control of kids' screen time, delivery of top-quality video, and easy ways to centrally store and serve up music and video, all controlled from your smartphone or tablet wherever you are."
Smarter Routers for Smart Devices
With more smart devices entering the home, consumers need Wi-Fi that is powerful, easy to use and can maximize their connected experiences. Linksys' latest additions to its Smart Wi-Fi Router portfolio include the Linksys Smart Wi-Fi Router AC1200, AC1600 and AC1750. All three of the new dual-band Linksys Smart Wi-Fi Routers are equipped with the latest 802.11ac technology, offering fast wireless speeds -- up to three times the speed of Wireless-N, excellent range and backward compatibility with existing wireless 802.11b/g/n devices.
Linksys Smart Wi-Fi Router AC 1750 HD Video Pro, EA6700 -- The most powerful Smart Wi-Fi Router in the Linksys portfolio, the AC1750 is designed for today's power users with 10 or more connected devices and streaming HD in the home. The dual-band AC1750 delivers Wi-Fi speeds up to 1300 Mbps on the 5 GHz band and up to 450 Mbps on the 2.4 GHz band. This router also offers broad compatibility with the latest devices including smartphones, tablets, e-readers, laptops, game consoles, Smart TVs, Blu-ray players and wireless cameras, among other devices.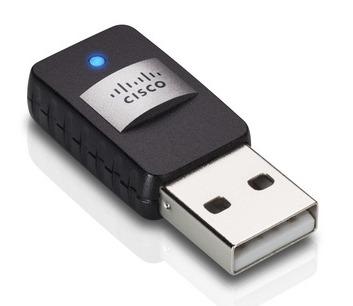 Linksys Smart Wi-Fi Router AC 1600 Video Enthusiast, EA6400 -- The dual-band AC1600 is an ideal option for homes with five to seven connected devices. This router has Wi-Fi speeds up to 1300 Mbps on the 5 GHz band and up to 300 Mbps on the 2.4 GHz band.
Linksys Smart Wi-Fi Router AC 1200 Advanced Multimedia, EA6300 -- Offering up to 867 Mbps on 5 GHz band and up to 300 Mbps on 2.4 GHz band, the dual-band AC1200 is the perfect fit for a small home with three to five connected devices such as a PC, smartphone and Smart TV.
All three of the new Linksys routers are also equipped with Gigabit Ethernet and USB 3.0 ports. The USB ports allow for storage devices such as USB flash drives or hard drives, to be connected to the router. With Gigabit Ethernet and USB 3.0 ports the routers can rapidly transfer files between the connected storage and other devices -- ideal for using the router's USB storage capabilities to back up media from consumers' smartphones, tablets or notebooks.
Linksys is also adding beamforming technology to all new 802.11ac routers to deliver better network range and faster Wi-Fi speeds in the home. Linksys Smart Wi-Fi Routers with beamforming technology are designed to precisely adjust, steer and monitor the direction and shape of the Wi-Fi signals in order to send data back and forth over the optimal path.
The Linksys AC 580 USB Wi-Fi Adapter allows consumers to easily upgrade the Wi-Fi in their laptops or computers to 802.11ac and enjoy the benefits of this new technology on existing devices.
Easier Management and Setup
To make home networks easier for consumers to monitor and control, Linksys is also introducing a smart network map, a new Smart Wi-Fi tool that will be free for new Linksys Smart Wi-Fi Routers. The smart network map displays a visual representation of the home network and all of the connected devices to give users valuable information about network connectivity and current bandwidth usage so they can easily control devices, resolve issues, and get the most out of their home network.
To further simplify setup, Linksys' new Smart Wi-Fi Routers can be installed from most tablets and smartphones or from a browser on a PC, without the need for a setup CD. Consumers simply connect to the router with their computer, tablet or smartphone, and then follow the simple set-up wizard to complete the installation. An optional Linksys Smart Wi-Fi account can be created following the set-up process to provide easy control of the home network, including settings, connected devices and Smart Wi-Fi tools on virtually any device, anytime, anywhere.
To simplify connecting devices to the network, SimpleTap is now available with all Linksys Smart Wi-Fi Routers. SimpleTap simplifies the process of connecting devices to a home network, making it as easy as one touch of a button or a quick tap of a card. With SimpleTap, users can take advantage of Wi-Fi Protected Setup (WPS) in a number of ways such as using the NFC card shipping with all 802.11ac enabled Smart Wi-Fi routers, pushing the physical WPS button on a router or pushing the WPS button in the router's browser or app interface.
Linksys Smart Wi-Fi Apps
Among the apps coming for Linksys Smart Wi-Fi are a several that will take advantage of the platform's new ability to remotely access storage connected to the router. Four of the apps using this new capability are expected to be available in the spring.
Linksys at CES 2013
Linksys will be demonstrating the latest additions to its Smart Wi-Fi portfolio at the Linksys press suite in the Venetian Hotel, January 8-11, 2013. Press appointments can be scheduled with the PR contacts. Registered event attendees can also stop by the Linksys table during Pepcom Digital Experience on January 7, from 7 to 10:30 p.m. at the MGM Grand.
Last updated: Apr 7, 2020 at 12:07 pm CDT