IRVINE, Calif.-Jan. 6, 2013-The Storage Products Business Unit of Toshiba America Electronic Components, Inc., a committed technology leader, announces new enterprise-grade SATA SSD models supporting cryptographic-erase and self-encrypting drive (SED) models, one an enterprise SAS solid state drive (eSSD) and the other a mobile SATA hard disk drive (HDD). Collectively, these four new 2.5-inch storage device models provide both IT system and PC system administrators with more effective tools to help secure sensitive business information.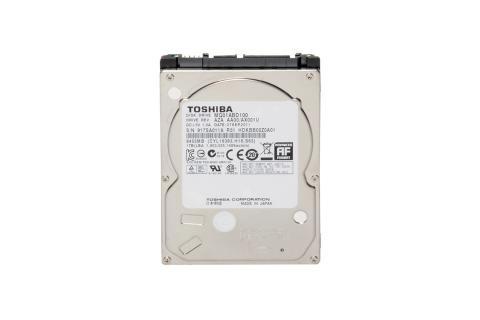 For the enterprise, the PX02AMU value line of SATA eSSD models and PX03ANU read-intensive line of SATA SSD models feature cryptographic-erase. In addition, the PX02SMQ/U series offers Trusted Computing Group (TCG) enterprise protocol self-encryption and cryptographic-erase support in high-performance eSSD SAS models.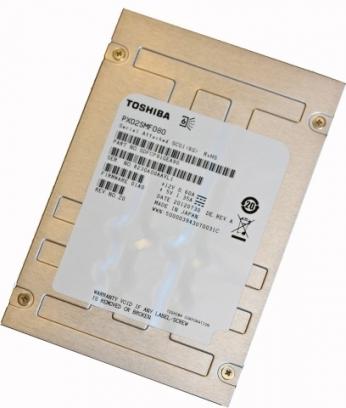 For mobile computing, the MQ01ABU***W series provides self-encryption, cryptographic-erase and TCG-Opal protocol support in a slim 7mm height with up to 500GB of storage capacity. The MQ01ABU***W series also supports Toshiba's wipe technology, which allows systems designers to automatically cryptographic-erase data if an unexpected host attempts to access the HDDs or if a defined number of authentication failures occurs.
"According to Symantec,1 the average cost of an enterprise data breach is $5.5 million. System administrators can help to better secure sensitive data by using encrypted storage devices," said Scott Wright, product manager, Toshiba Storage Products Business. "Toshiba's latest eSSD and mobile HDD SED models provide the advanced security features companies need to properly sanitize SSDs in server and storage subsystems and ensure the security of private data on HDDs in mobile and desktop PCs to help prevent costly data breaches."
Last updated: Apr 7, 2020 at 12:07 pm CDT