CES 2013 - Las Vegas, Nevada - January 8, 2013 - Corsair, a worldwide designer of high-performance PC gaming peripherals, today announced next-generation additions to the premier Corsair Vengeance line of gaming keyboards, mice, and mouse mats. Also announced is an upcoming free software driver update for the Vengeance 2000 wireless gaming headset which adds
Dolby Headphone 2.0 7.1-channel surround sound.
"Our first generation keyboards and mice were designed to translate thoughts into action with ruthless efficiency," said Ruben Mookerjee, VP and General Manager of the Peripherals Business Unit at Corsair. "We've honed that competitive advantage to a new level of precision with the Vengeance K95, M95, and M65, creating next-generation mice and keyboards to help keep gamers at the top of the leaderboards."
Vengeance K95 Gaming Keyboard: The New Top-dog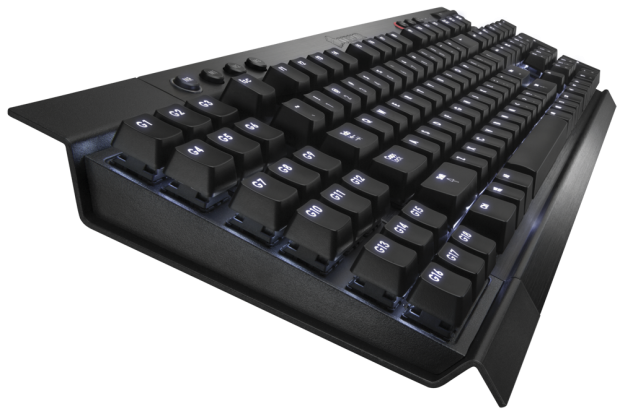 To create the Vengeance K95 keyboard, the Corsair design team started with the successful and award-winning K90 and added a never-before-seen level of precision, technology, and styling. The result is the Vengeance K95, the most advanced keyboard in the Vengeance gaming line. Now clad in a black anodized brushed aluminum chassis and luminous white LED lighting, the Vengeance K95 keyboard has been upgraded with Cherry MX Red key mechanical switches on every key including the function and macro keys. Each key is now individually backlit, enabling the keys to be independently enabled or disabled, and overall backlighting can be adjusted to four levels of
intensity. The keyboard includes 18 dedicated macro keys that can be programmed via software or on-the-fly and both macros and lighting profiles can be stored in onboard flash memory. The Vengeance K95 also features full anti-ghosting, 20-key rollover, and a 1ms reporting rate.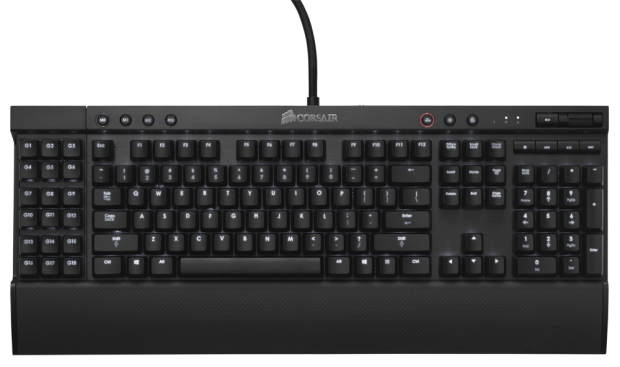 Vengeance M95 and M65 Gaming Mice: Precision-tuned and Dangerous than Ever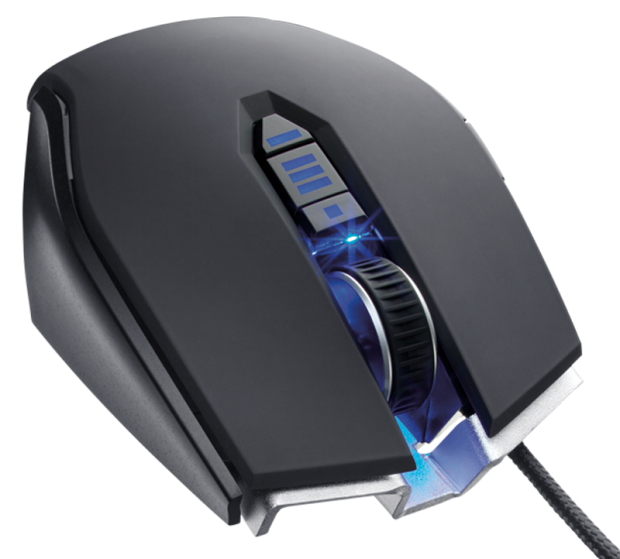 Designed for serious gamers, the Vengeance M95 and M65 mice are built upon an ergonomic aluminum unibody chassis and fitted with an Avago Technologies ADNS-9800 LaserStreamâ"¢ gaming sensor. The new 8200 DPI sensor provides a 30% boost in tracking resolution versus last generation mice, for increased speed and lethal precision when moving, looking, and targeting. The new mice
incorporate new ruggedized, high-precision button switches for rapid triggering and solid durability. In addition, both mice feature on-the-fly resolution switching, programmable lift detection, a high-mass scroll wheel, and PTFE glide pads.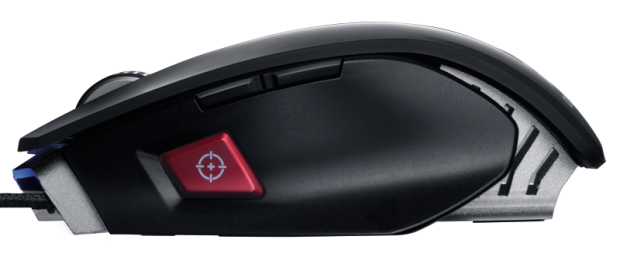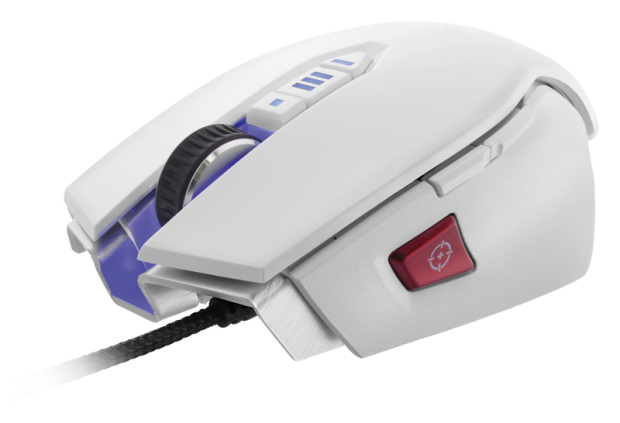 The Vengeance M95 is optimized for MMO gamers. It has 15 fully programmable buttons, arranged and tuned for intuitive operation, and on-board flash memory to store macros in up to six profiles that can be switched on-the-fly. An included intuitive Microsoft Windows software utility allows management of macro keys, on-board profiles, and sensor settings to allow gamers to customize the M95 to match their gaming style. The Vengeance M95 is available in two colors, Arctic White and Gunmetal Black.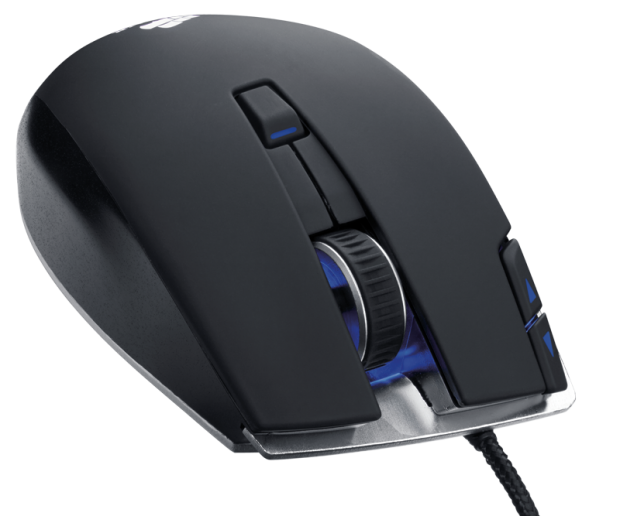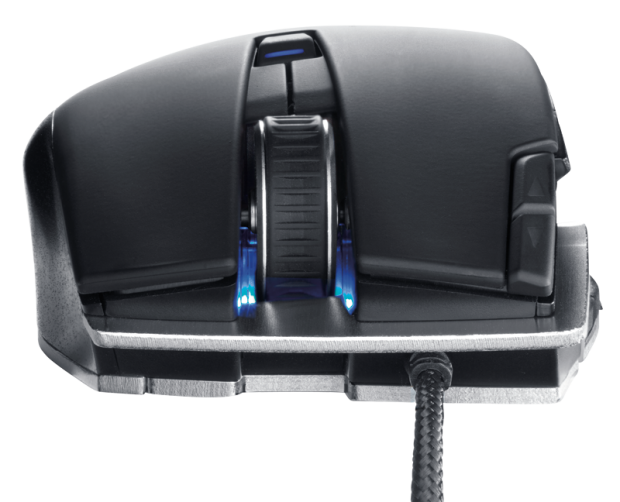 The Vengeance M65 is designed for FPS enthusiasts. It features an innovative Sniper button, allowing an instant toggle from fast movement, high DPI-resolution mode down to a high-precision mode for more accurate aiming. Its aluminum body has an adjustable center of gravity to allow gamers to balance the mouse to their preference. The Vengeance M65 is available in three colors Military Green, Arctic White and Gunmetal Black.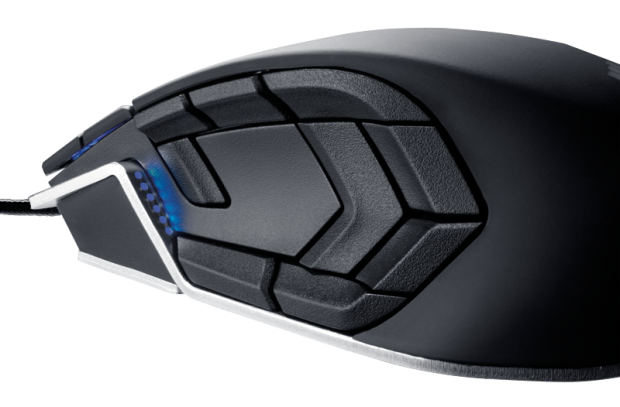 Vengeance MM600 Dual-sided Gaming Mat - Choose High-speed or Precision to Match Your Game
The MM600 is double-sided mat designed with foundation of a solid piece of 3mm thick aircraft-grade aluminum to provide a flatter, more rigid surface and no-slip rubber corners to minimize slippage during frenzied gaming sessions. Each side of the mat has a high-quality polymer surface that has been tuned to deliver distinct glide characteristics. The smooth-texture side is designed to provide an exceptional high-speed glide, while the heavy-texture side is designed to deliver superior control. Both surface materials have excellent characteristics for high-precision sensors like those found in Corsair's laser gaming mice.
Vengeance 2000 Wireless Gaming Headset - Now with Dolby 7.1-channel surround sound
Corsair will soon release a free software driver update which adds Dolby Headphone 2.0 to the Vengeance 2000 Wireless gaming headset. Dolby Headphone is a revolutionary signal processing technology that delivers up to 7.1-channel surround sound over headphones for richer, more spacious headphone audio. The driver is expected to be released in February. Existing owners will be
able to download the update on the product's download page on www.corsair.com.
Pricing and Availability
The new Corsair Vengeance M95 and M65 mice and MM600 mouse mat will be available in January at a suggested price of $79.99, $69.99, and $39.99 respectively. The Vengeance K95 gaming keyboard is expected to be available early spring with a suggested retail price of $149.99.
For more information on Corsair Vengeance gaming peripherals, please visit: http://
www.corsair.com/gaming-peripherals.html
Last updated: Apr 7, 2020 at 12:07 pm CDT