CES 2013 - Las Vegas, Nevada - January 8, 2013 - Corsair, a worldwide designer and supplier of high-performance components to the PC gaming hardware market, today announced the release of the Dominator Platinum Light Bar Upgrade Kits. The new kits allow PC enthusiasts to enhance and customize the lighting of their Dominator Platinum DDR3 PC memory kits.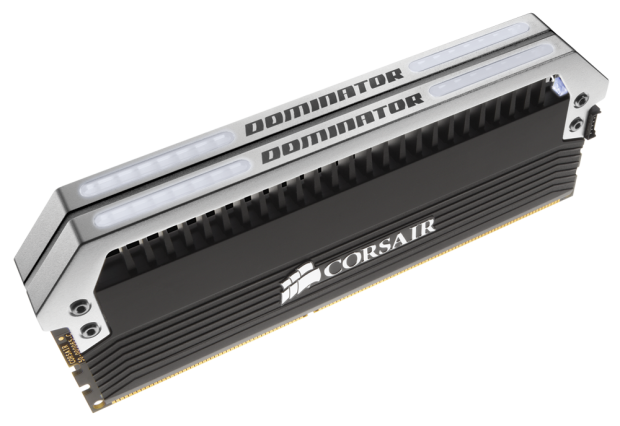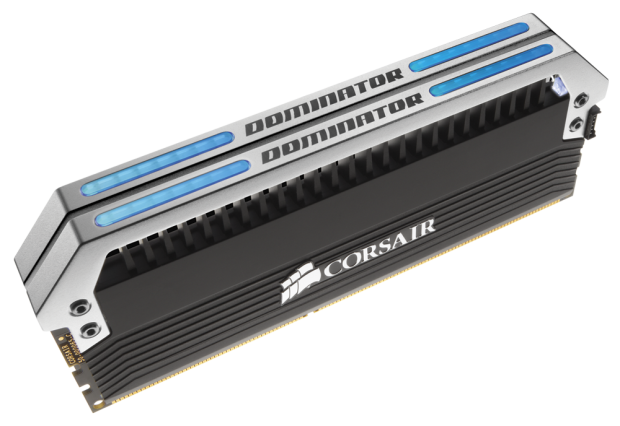 Each Dominator Platinum Light Bar Upgrade Kit includes two light bars which replace the existing bars on the memory modules, and translucent colored inserts (in Cerulean Blue and Arctic White) which allow users to customize the lighting color. The light bars are designed with new top openings to radiate more light upwards. A supplied installation tool allows users to install the kits in a matter of minutes.
"Since the launch of our Dominator Platinum memory, we have received overwhelmingly positive feedback from enthusiasts about its design and performance," said Thi La, Senior VP and GM of Memory and Enthusiast Component Products at Corsair. "We created the Light Bar Upgrade Kits as part of our ongoing commitment helping our customers enhance their Dominator memory and customizing their PCs."
About Dominator Platinum Memory
Corsair Dominator Platinum DDR3 memory, builds on the legacy of the world's most awarded high-performance memory, with a striking industrial design and LED lighting effects. Like all Corsair Dominator memory, they are built using only select memory ICs, highly-screened for performance and stability, and feature our proprietary DHX cooling technology. With optional accessories, Dominator Platinum memory also supports full Corsair Link connectivity, allowing customers to monitor DRAM temperature and other parametric data.
Pricing, Availability, and Warranty
Dominator Platinum Light Bar Upgrade Kits will be available in February from selected resellers and distributors with a suggested retail price of $29.99 USD in the United States. Like Corsair Dominator Platinum memory, the light kits are backed by lifetime limited warranty and Corsair's hard-earned reputation for quality, compatibility, and performance.
For more information on Corsair Dominator Platinum Light Bar Upgrade Kits, please visit: http://www.corsair.com/memory/corsair-memory-accessories/dominator-platinum-light-bar-upgrade-kit.html
Last updated: Apr 7, 2020 at 12:07 pm CDT