The most talented overclocker in the world, Nick Shih breaks another record. Well, actually it's more likely the other way around. World record breaker Nick Shih overclocks again! This time he has reached an unearthly 7930.69 MHz with the new socket FM2 APU and ASRock's FM2A85X Extreme6 motherboard, which places him numero uno on HWBOT again.
"I absolutely love having fun with some of the best gizmos around, such as the new socket FM2 APUs and ASRock FM2A85X Extreme6. You can always expect amazing results when you are dealing with these reliable hardware. For me, 7.93 GHz is merely a warm up. 8 GHz ready or not, here I come!" exclaimed the much excited Nick Shih.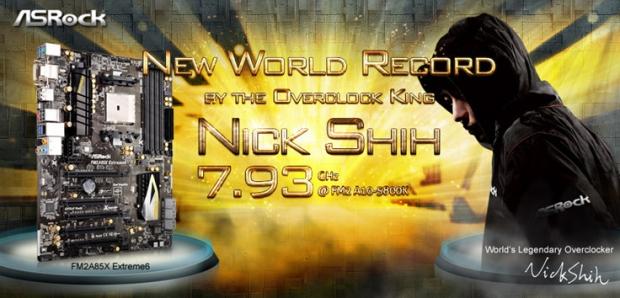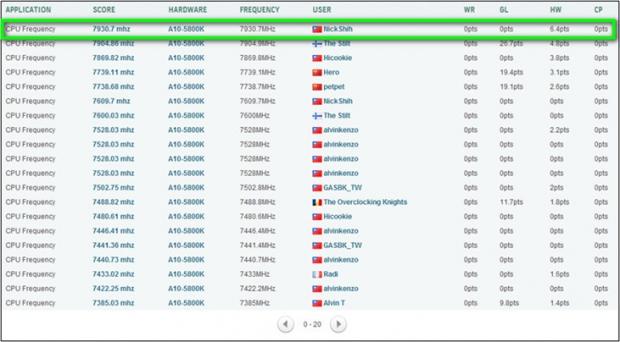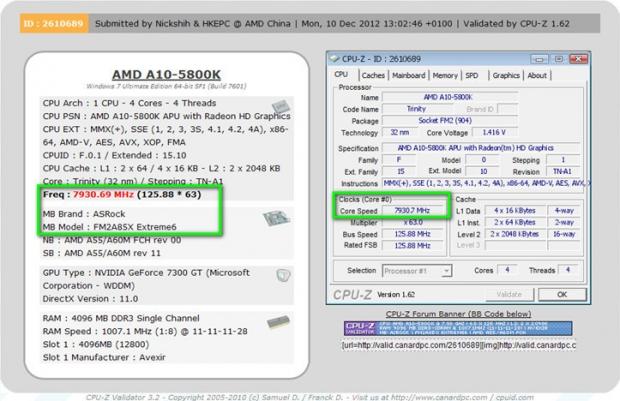 Above: Nick Shih taking the lead on HWBOT with 7.93 GHz on A10-5800K and ASRock's FM2A85X Extreme6!
Above: Proof and detailed information of the new world record captured by CPU-Z. A phenomenal 7930.69 MHz by an AMD A10-5800K APU and ASRock FM2A85X Extreme6 motherboard! (http://valid.canardpc.com/show_oc.php?id=2610689)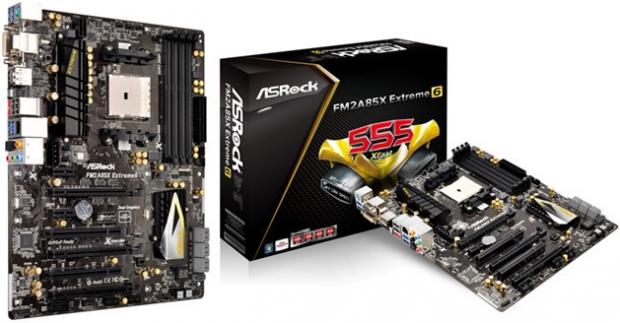 The FM2A85X Extreme6 from ASRock is heavily armed with Premium Gold Caps, Digi Power and 8+2 Power Phase. The robust design and performance makes it the perfect weapon for overclocking and challenging world records. Sadly, breaking world records like Nick Shih isn't something that Tom, Dick or Harry can do whenever or wherever they want to. But with ASRock's FM2 Series motherboards you could at least overclock like the legend himself! With the exclusive X-boost technology which comes with every ASRock FM2 Series motherboard, users may overclock and boost their system's performance up to 15.77% simply by clicking X during POST.
By taking the number one spot on HWBOT's A10-5800K CPU frequency ranking list, ASRock FM2 Series demonstrates its solid quality and overwhelming performance once again. Overclocking? You'd better choose ASRock!
For more detail information, please visit: http://www.asrock.com/mb/AMD/FM2A85X%20Extreme6/
Last updated: Apr 7, 2020 at 12:07 pm CDT