LSI Corporation (NYSE: LSI) today announced a collaboration with Microsemi Corporation (Nasdaq: MSCC) to lower the costs of mobile backhaul by integrating the Microsemi® IEEE®1588 Precision Time Protocol (PTP) into the LSI Axxia product family of multicore communication processors. The combined platform will enable network OEMs to design solutions with greater performance and interoperability, helping reduce investments and improving time-to-market.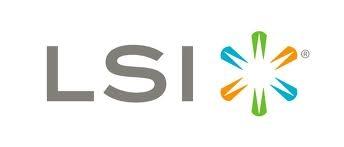 The explosive growth of the mobile Internet is driving service providers to deploy Ethernet-based backhaul to more cost-effectively carry the traffic. The Axxia product family of multicore communication processors with Microsemi PTP supports both legacy and Ethernet-based backhaul, allowing service providers to deploy Ethernet-based backhaul while maintaining existing investments. The combined LSI and Microsemi solution provides performance and determinism benefits including real-time integrity, accuracy and synchronization while lowering capital and operating costs and improving the customer experience.
"With mobile data traffic expected to grow more than 70% annually, it is critical that wireless system designers have the foundational tools to build more powerful, compact and cost-effective systems to meet their growing networking needs," said Noy Kucuk, vice president of marketing, Networking Solutions Group, LSI. "The integration of the LSI Axxia processor with Microsemi PTP technology ensures next-generation networks can evolve seamlessly to Ethernet-based backhaul."
"With LSI's familiar and consistent software architecture and broad networking building blocks that drive performance, LSI Axxia is an ideal networking processor platform for integrating the Microsemi IEEE 1588 PTP solution," said Maamoun Seido, vice president and business unit manager of Microsemi's timing products. "The combined LSI and Microsemi solution will significantly advance the deployment of this key synchronization technology within the next generation of mobile networks."
The LSI product family of communication processors uniquely integrates additional key features including switching, control and transport, which together further drive down cost and simplify system creation and deployment.
"The move to Ethernet backhaul is attractive both for its ability to scale in addition to being cost-effective," said Joe Byrne, senior analyst, The Linley Group. "Adding Microsemi's proven PTP technology to the Axxia platform creates a strong solution for Ethernet backhaul."
LSI Axxia communication processors with Microsemi PTP technology are available today to networking OEMs. LSI will demonstrate the solution at the ISPCS 2012 plugfest Sept. 23-25, 2012, in San Francisco, Calif.
Last updated: Apr 7, 2020 at 12:07 pm CDT