Razer, one of the world's pioneering supporters of e-Sports, along with Counter Logic Gaming, MOBA pro-gaming juggernauts, are releasing a special edition Razer DeathAdder mouse and Razer Goliathus mouse mat. Emblazoned in the team's iconic logo and colors, fans of the fearsome elite team will get the same game performance boosting features CLG pro-gamers use to cinch countless victories.
Counter Logic Gaming's massive contributions to the e-Sports scene in recent years, including exciting live-streamed matches, a well-managed online platform and serious ownage in tournament circuits, have made them immensely popular amongst e-Sports fans. Counter Logic Gaming was crowned Razer Team of the Year 2011 after a voting amongst the Razer community, a title not easily awarded in a pool of more than 30 top competitive e-Sports teams.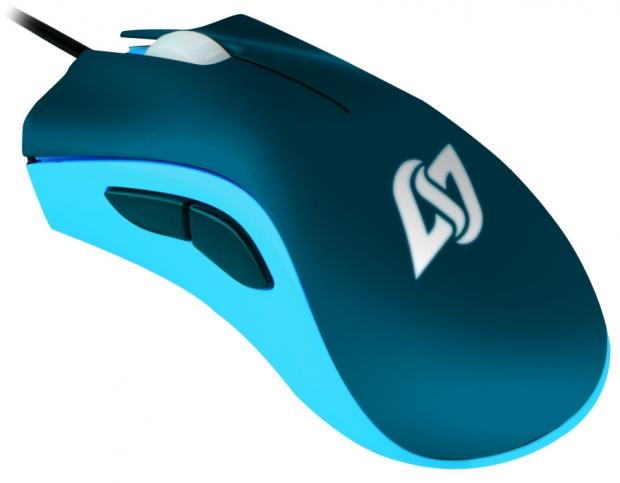 "We're happy to give back to a team that gives so much to the community. Not only is it fun to watch 'HotshotGG' and the rest of his team tear up the MOBA tournaments on live-stream, they also share their strategies and encourage discussions on forums for the betterment of gamers everywhere," said Robert 'RazerGuy' Krakoff, president of Razer USA. "Both the players and fans will get to wear the CLG banner on their peripherals with pride."
"This is the stuff dreams are made of," said George "HotshotGG" Georgallidis, pro-gamer, Counter Logic Gaming. "To have CLG win Razer's Team of the Year award and have our logo featured on their products is a milestone honor and a truly surreal experience. I'd like to thank Razer and all of our fans for making this a reality. You are what enables and drives us to play harder and achieve more so that we may rightly receive your overwhelming continued support!"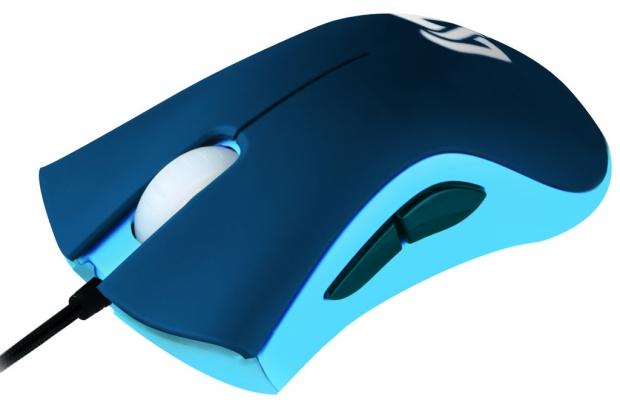 The Counter Logic Gaming Razer Goliathus and Razer DeathAdder e-Sports Edition are both available for purchase from Razerzone.com and clgaming.net.
About the Razer Goliathus e-Sports edition mouse mat
Engineered to exceed the exacting demands of the world's top professional gamers, the Razer Goliathus e-Sports edition is now better and stronger with an anti-fraying stitched frame for extended durability. Retaining its slick speed-enhancing surface that blends high acceleration with razor-sharp responsiveness and unyielding control, the competition-grade Razer Goliathus e-Sports edition perfectly balances glide and resistance suitable for all playstyles and mouse sensitivity setups.
Price: USD$19.99/ EU €19.99
Availability:
Razerzone.com and clgaming.net store - Aug. 14, 2012
Product features:
Slick cloth weave for unbridled speed and effortless control

Anti-fraying stitched frame extends mat durability

Pixel-precise targeting and tracking

Exclusive team design

Size: 355 mm (length) x 254 mm (width) x 3 mm (height)

Rubber base for a secure grip on smooth surfaces

For more information about the Razer Goliathus e-Sports edition, please visit www.razerzone.com/clg-goliathus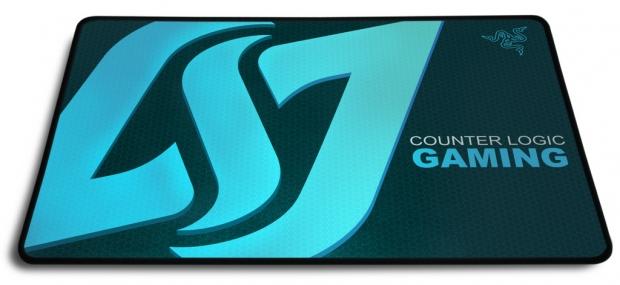 About the Razer DeathAdder e-Sports edition mouse
The Counter Logic Gaming Razer DeathAdder e-Sports edition was made after CLG was named Razer Team of the Year 2011. This limited edition mouse is a testament to their contributions in the e-Sports scene. It's their weapon of choice delivering a combination of comfort with its right-handed ergonomic form factor and unbridled gaming precision with its 3500 dpi Razer Precision 3.5G infrared sensor.
Price: USD$69.99/ EU €69.99
Availability:
Razerzone.com and clgaming.net store - Aug. 14, 2012
Product features:
3500 dpi Razer Precision 3.5G infrared sensor

Ergonomic right-handed design

1000 Hz Ultrapolling / 1 ms response

Five independently programmable Hyperesponse buttons

On-The-Fly Sensitivity adjustment

Always-On mode

Ultra-large non-slip buttons

16-bit ultra-wide data path

60-120 inches per second and 15g of acceleration

Zero-acoustic Ultraslick mouse feet

Gold-plated USB connector

Seven-Foot, lightweight, braided fiber cable

Approximate size: 128 mm (length) x 70 mm (width) x 42.5 mm (height)
System Requirements
PC / Mac with USB port

Windows 7 / Windows Vista / Windows XP or Mac OS X (v10.4 and above)

Internet connection (for driver installation)

At least 35 MB of hard disk space

For more information about the Razer DeathAdder e-Sports edition, please visit www.razerzone.com/clg-deathadder
Last updated: Apr 7, 2020 at 12:07 pm CDT