Corsair®, a worldwide designer and supplier of high-performance components to the PC gaming hardware market, today announced that it has been selected as the Official Gaming PC Supplier to Electronic Arts Inc. (EA™) at gamescom 2012. Corsair is supplying 250 high-performance gaming PC demo stations, built with Corsair PC components and equipped with Vengeance® peripherals, to provide visitors to EA's show floor with an unsurpassed gaming experience when playing the hottest new games.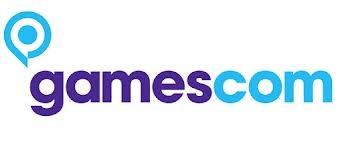 Corsair designs and manufactures an extensive range of high-performance, high-quality PC cases, memory modules, PSUs, cooling products, and solid-state drives, plus a full range of gaming keyboards, mice, and headsets. The Corsair components and peripherals when combined with a CPU, motherboard and graphics card, are designed to work in synergy to create the ultimate gaming PC.
"We're delighted that EA has selected Corsair to be its Official Gaming PC Supplier for gamescom 2012," said Andy Paul, Chairman and CEO at Corsair. "Corsair's extensive range of high-quality PC components and gaming peripherals are the ideal foundation for a performance gaming PC. Visitors to gamescom 2012 will be able to experience these incredible gaming PCs first hand."
Corsair will also have a booth on the EA show floor where visitors can meet representatives from Corsair, try out our latest hardware, and have the opportunity to get a first-play on the eagerly awaited Battlefield 3™ DLC add-on, Armored Kill™. Battlefield 3: Armored Kill features new tanks, mobile artillery, and the biggest map in Battlefield history.
"Thanks to our partnership with Corsair, we're thrilled to provide these amazing PC demo stations and gaming peripherals at gamescom 2012, which will ensure that visitors are guaranteed a perfect gaming experience at the show," said Goetz Klingelhoefer, Head of Marketing EA Games Germany. "And because the PCs are built using components that are readily available, gamers can easily recreate these PCs and get the same gaming experience in their own homes."
To follow updates from Corsair during gamescom 2012, please visit the Corsair gamescon 2012 micro-site (online from 10 August) at www.corsair.com/Gamescom2012. And also "Like" Corsair's Facebook page at www.facebook.com/Corsair.
For more information about Corsair's full range of PC components and gaming peripherals, please visit www.corsair.com.
Last updated: Apr 7, 2020 at 12:07 pm CDT