OCZ Technology Group, Inc. (NASDAQ: OCZ), today announced that its enterprise Z-Drive R4 PCI Express (PCIe) SSD series has achieved VMware Ready™ status. This designation indicates that after a detailed validation process Z-Drive R4 PCIe SSDs has achieved VMware's highest level of endorsement, and can be found on the VMware Solution Exchange (VSX) at vmware.com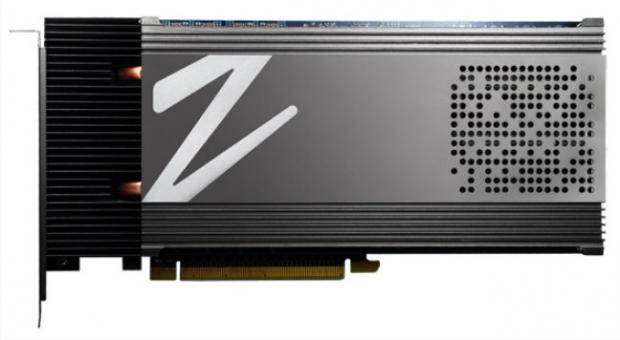 "By using Z-Drive R4 PCIe SSD drives with VMware vSphere 5.0, enterprises can accelerate virtualized applications while delivering fast and reliable access to data without burdening host CPU and memory resources. When combined with OCZ's VXL flash virtualization software, Z-Drive R4 delivers a comprehensive and compelling virtual performance system that efficiently distributes flash resources across VMs to provide an even greater performance of key applications in virtual desktop infrastructure (VDI), e-mail and database servers," said Ryan Petersen, CEO of OCZ Technology Group."
"We are pleased that OCZ Technology with Z-Drive R4 PCIe SSDs qualifies for the VMware Ready™ logo, signifying to customers that it has met specific VMware integration and interoperability standards and it works effectively with VMware cloud infrastructure, which will speed time to value within customer environments." said Sheryl Sage, director, Alliance Programs, VMware.
The VMware Ready program is a co-branding benefit of the Technology Alliance Partner (TAP) program that makes it easy for customers to identify partner products certified to work with VMware cloud infrastructure. Customers can use these products and solutions to lower project risks and realize cost savings over custom built solutions. With thousands of members worldwide, the VMware TAP program includes best-of-breed technology partners with the shared commitment to bring the best expertise and business solution for each unique customer need.
OCZ Technology and Z-Drive R4 PCIe SSDs can be found within the online VMware Solution Exchange (VSX) at vmware.com
Last updated: Apr 7, 2020 at 12:07 pm CDT