Storage industry innovator X-IO today announced that its advanced Intelligent Storage system Hyper ISE has been selected as a Best of TechEd Award finalist in the category of 'Hardware and Storage.' The product will be available for hands-on demos in X-IO's booth #808 as well as Space 36 of the Microsoft Partner Pavilion at Microsoft TechEd North America 2012, taking place June 11-14 in Orlando, Fla.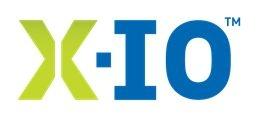 TechEd is Microsoft's premier technology conference for IT professionals and developers, offering the most comprehensive technical education across Microsoft's current and soon-to-be-released suite of products, solutions, tools and services. The Best of TechEd Awards, produced by Windows IT Pro, SQL Server Pro, SharePoint Pro and Dev Pro, recognize the innovative products and services showcased at the annual event.
"When Hyper ISE won the 'Breakthrough Product' and 'Attendee's Pick' awards at TechEd 2011, we were absolutely ecstatic that its superior price/performance, resilience and unlimited scalability had been acknowledged and rewarded," said Steve Sicola, CTO of X-IO. "It is even more satisfying to know that our solution is still so far ahead of the curve that it has once again earned recognition as one of the industry's leading innovations."
X-IO designed its Intelligent Storage Elements and architecture from the ground up to accelerate enterprise applications and drive unmatched storage price/performance, even for big data needs. Each X-IO ISE unit is a completely self-contained storage building block. The Hyper ISE version features clustered on-board controllers that manage a performance pool comprised of both HDDs and SSDs. Exceptionally high throughput performance is achieved by X-IO's Continuous Adaptive Data Placement (CADP) software, which monitors I/Os in real-time, ensuring that high demand data hotspots reside on the faster SSD. ISE is uniquely designed to scale so that no matter how many ISE units are added to increase capacity, full storage performance is maintained. ISE units from X-IO are major environmental upgrades to a data center due to their low energy consumption and low HVAC loads.
Last updated: Apr 7, 2020 at 12:06 pm CDT