VIA Technologies, Inc., a leading innovator of power efficient computing platforms, is honored to announce today that it has been selected to receive one of the Best Choice of Computex 2012 awards for its USB 3.0 Active Optical Cable (AOC), which features the VIA Labs the VO510 5-Gigabit Optical Transceiver. USB 3.0 AOC builds on the rapid data transfer and high-definition multimedia capabilities of USB 3.0 and expands maximum distances from 3 meters to 100 meters and beyond.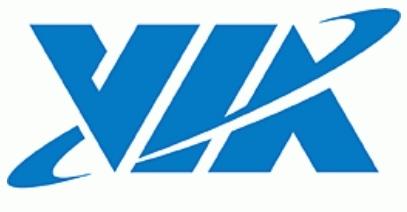 The USB 3.0 AOC was designed to be compliant with SuperSpeed USB electrical specifications, offering seamless interoperability between existing USB 3.0 host and device controllers, ensuring a trouble-free plug-and-play experience. With an ultra-thin profile and long reach, the USB 3.0 AOC breaks the distance barrier and introduces a cost-effective and high-performance solution enabling existing devices to be used in new ways such as for Smart Digital Signage, High-Definition Surveillance, and Zero-Clients.
"We are deeply honored to be selected to receive such a prestigious award at this year's Computex 2012 ," said Jiin Lai, Chief Technical Officer, VIA Labs, Inc. "With the VO510 and our partner's AOC products at mass production readiness, we are looking to expand our coverage and expertise of other interconnects such as PCI Express."
VIA will be in attendance at Computex 2012, 4F Nangang Exhibition Hall, Booth MO311 this June 5th to 9th and showcasing the new technology as well as the entire VIA Smart Ecosystem. To schedule a meeting with a VIA representative please contact Sales@via-labs.com.tw
Last updated: Apr 7, 2020 at 12:06 pm CDT