Tt eSPORTS is proud to present the World's first gaming mouse with detachable fan-device design - the BLACK Element Cyclone. A true gaming mouse that eliminates all possible situations that may occur in your gaming palm, BLACK Element Cyclone edition gaming mouse and its detachable fan-device allowing gamers to attach the fan on their familiar BLACK Element gaming mouse when gaming, and the rest leaves to Cyclone to take care of your gaming comfort and concentration.
Successsful BLACK series
Back in 2010 when Tt eSPORTS BLACK gaming mouse was introduced, it was honorably selected as World Cyber Game's Official Hardware sponsor in 2010, and the world of e-Sports community began to notice Tt eSPORTS' competitive product development creativity and its futuristic industrial design.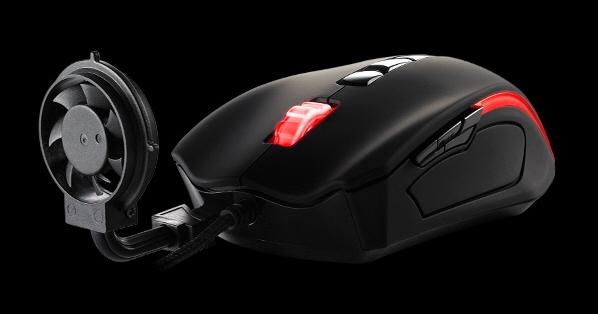 The BLACK Element gaming mouse was then created to overwhelm e-Sports community with its two additional features: muscle power and visual effects. Its unbeatable 6500 DPI laser sensor engine and 5 amazing vibrant color choices to match gamer's preferences, are still exciting the e-Sports community and highly praised by media. In 2012, Tt eSPORTS proudly presents the BLACK Element Cyclone gaming mouse, an innovative gaming product that re-invents the mouse design. The Cyclone edition allows gamers to enjoy the same strength, same comfort, and same visual characters from its predecessor BLACK Element, but with extra cool when gaming. A true manifestation of dedicating the best gaming product development for the e-Sports community, Tt eSPORTS BLACK Element Cyclone edition is comfortable to grip and allows you to grip it while gentle breeze flowing from your fingertips to your heated palm, slowly cool down the temperature.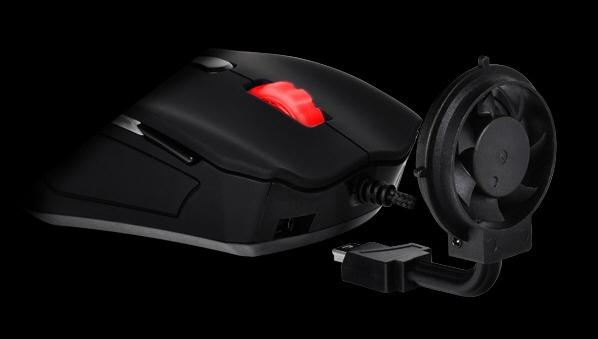 The result: simply fantastically amazing.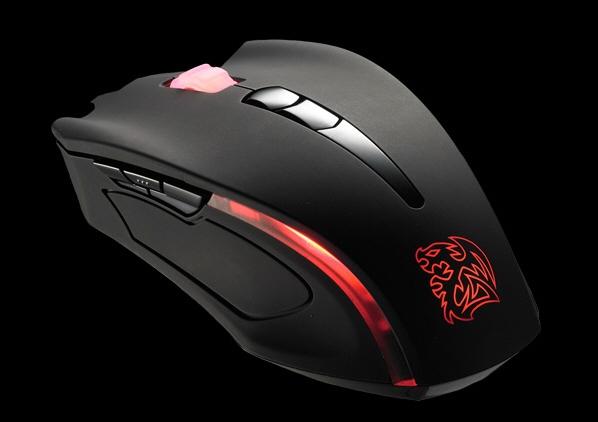 BLACK Element Cyclone is designed with detachable fan-device, and by itself is superbly created in so many respects:
Fan Speed RPM is enhanced up to 6,000.

The maxium airflow reaches to 2.7 CFM, or Cubic Feet per Minute. It is a technical measurement scale to calculate how much air is delivered from the wind source (fan device) to the directed area (fingertips and palm). Considering the close proximity between the mouse and the hand, 2.7 CFM airflow can efficiently dry-off the hand.

Cyclone's noise level is set at 21.7 dB, which is below the average environmental noise - 30dB - such as at library and the whispering noise level.

Detachable fan-device design, without compromising gamer's ultimate demands of concentration.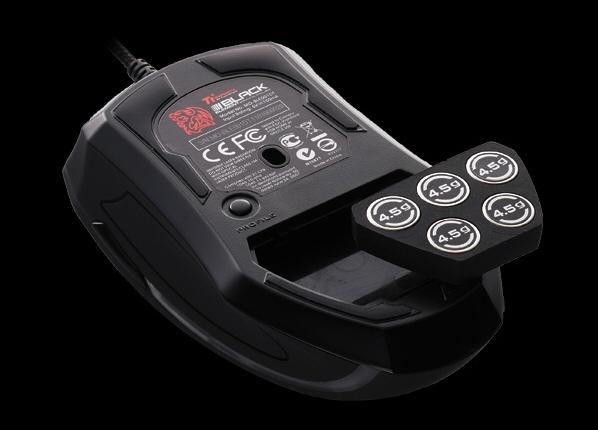 For more information please visit BLACK Element Cyclone gaming mouse by Tt eSPORTS at
http://www.ttesports.com/products/product.aspx?s=32
Last updated: Apr 7, 2020 at 12:06 pm CDT