GPU Technology Conference - NVIDIA today kicked off the GPU Technology Conference (GTC) by unveiling its third industry-shaping innovation since its founding 19 years ago -- technologies that accelerate cloud computing using the enormous computing capabilities of the GPU.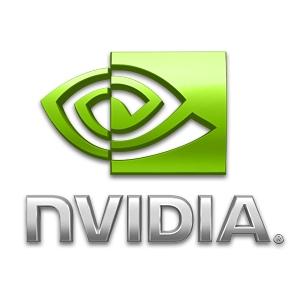 Five years in the making, NVIDIA's cloud GPU technologies are based on the company's new Kepler GPU architecture, designed for use in large-scale data centers. Its virtualization capabilities allow GPUs to be simultaneously shared by multiple users. Its ultra-fast streaming display capability eliminates lag, making a remote data center feel like it's just next door. And its extreme energy efficiency and processing density lowers data center costs.
NVIDIA's introduction of cloud GPU technologies follows its 1999 invention of the GPU, which revolutionized visual computing, and its 2006 creation of CUDA®, a parallel-processing technology enabling dramatic acceleration of computing performance.
"Kepler cloud GPU technologies shifts cloud computing into a new gear," said Jen-Hsun Huang, NVIDIA president and chief executive officer. "The GPU has become indispensable. It is central to the experience of gamers. It is vital to digital artists realizing their imagination. It is essential for touch devices to deliver silky smooth and beautiful graphics. And now, the cloud GPU will deliver amazing experiences to those who work remotely and gamers looking to play untethered from a PC or console."
The enterprise implementation of Kepler cloud technologies, the NVIDIA VGX™ platform, accelerates virtualized desktops. Enterprises will use it to provide seamless remote computing that allows even the most demanding applications to be streamed to a notebook or mobile device.
The gaming implementation of Kepler cloud technologies, NVIDIA GeForce GRID, powers cloud gaming services. Gaming-as-a-service providers will use it to remotely deliver magical gaming experiences, with the potential to surpass those on a console.
NVIDIA issued separate press releases today describing both the VGX platform and GeForce GRID, as well a press release focused on new NVIDIA Tesla® GPUs built on the Kepler architecture that set a new standard for high performance computing.
Joining Huang on stage at GTC were executives representing key partners supporting NVIDIA's cloud technologies. They included: David Yen, general manager and senior vice president of the Data Center Group at Cisco; Brad Peterson, technology strategist, and Sumit Dhawan, group vice president and general manager, at Citrix; David Perry, CEO and co-founder of Gaikai; and Grady Cofer, visual effects supervisor at Industrial Light & Magic.
Strong Support From Industry Analysts
Three industry analyst research notes on NVIDIA's announcement are immediately available, including one from Moor Insights & Strategy on the VGX platform and two from IDC on VDI and cloud gaming.
Industry analysts expressed strong support for NVIDIA's cloud GPU technologies:
"NVIDIA has launched one of the most significant initiatives in its history. This has the potential to propel them into a position as a top enterprise technology player. If NVIDIA and its many partners can successfully execute, they will have enabled the first true delivery of anywhere, anytime computing, for any application, a goal of the industry for the past 20 years."
- Pat Moorhead, president and principal analyst, Moor Insights & Strategy
"A cloud GPU is transformational technology for the online gaming industry. Using a graphics-optimized cloud GPU eliminates some of the final barriers that stand in the way of a truly immersive, truly exciting cloud-based gaming experience and could change the business model for how games are played and delivered."
- Brian Blau, analyst, Gartner
"The virtualization of the GPU will have a profound effect on the VDI market. It will increase the user experience for these remote desktops closer to par with traditional PCs than without a GPU in the server. It could also lead to expanding potential use cases for virtualization to design, healthcare and engineering tasks that were very challenging in the past."
- Brett Waldman, senior research analyst, Client Virtualization, IDC
"GeForce GRID delivers the type of experience I associate with HD game and entertainment consoles. With GeForce GRID, it'll no longer be necessary for gamers to commit $60 upfront to play their AAA game of choice. Over the next three years, gaming-as-a-service providers have the potential to do more than disrupt living room gaming norms. Cloud gaming further enables true cross-platform play on connected PCs, media tablets and smartphones -- while cutting piracy off at the knees."
- Lewis Ward, research manager, Consumer Markets, IDC
Last updated: Jul 27, 2022 at 03:42 am CDT