NVIDIA (NASDAQ: NVDA) and Intellectual Ventures (IV®) today announced that they have jointly acquired a set of patents developed and owned by IPWireless.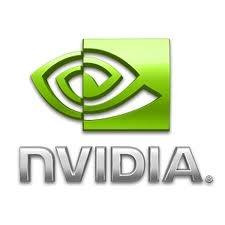 The portfolio comprises approximately 500 patents granted and pending in the wireless communications area, including essential concepts in LTE, LTE-Advanced and 3G/4G technologies.
Terms of the acquisition, which closed on April 30, 2012, were not disclosed. Ownership of the patents was split between NVIDIA and IV, with NVIDIA licensing the rights to those patents that it did not acquire. As part of the acquisition, IPWireless retains perpetual, royalty-free access to these patents.
"This acquisition complements our ownership of extensive fundamental patents in graphics, visual and mobile computing," said David Shannon, executive vice president and general counsel at NVIDIA. "These patents, acquired in collaboration with Intellectual Ventures, will help support our rapidly expanding efforts in the mobile business."
"Through this acquisition, IV was able to acquire a portfolio that is both strategic and relevant in a variety of technology areas," said Loria Yeadon, executive vice president of the Invention Investment Fund (IIF) at Intellectual Ventures. "It was a pleasure working with NVIDIA to develop a customized structure to complete this deal in a relatively short period of time, while also helping NVIDIA to meet its strategic goals. This investment provides efficient access to important inventions and standards-essential patents and reinforces our leadership role in building an active market for invention."
"Retaining access to this patent portfolio allows IPWireless to continue developing its market-leading products and serving its customers now and in the future. In addition, IPWireless will continue investing and innovating in 4G LTE and other areas of wireless IP," said Bill Jones, CEO of IPWireless.
IPWireless is a pioneer in wireless broadband and broadcast and its inventions are on the cutting edge of wireless technologies. Intellectual Ventures is building an active market for invention that allows buyers, sellers and inventors to realize value for their ideas. GCA Savvian Advisors acted as exclusive financial advisor to IPWireless on this transaction.
Last updated: Apr 7, 2020 at 12:06 pm CDT