Team Group Inc., which is working very hard in the industrial and embedded storage devices, is making its entrance for the second time in ESEC, the largest embedded system exhibition in Japan, with boiling popularity from last year. In addition to the full series of industrial NAND flash and industrial control memory modules, Team Group will present industrial embedded NAND flash SSDs. Team Group SSD series consists of 2.5" SATA and 1.8" PATA interfaces, and offers multiple choices of volume and customization service. The products feature high performance in vibration and impact resistance, ensuring smooth operations even in a harsh environment at a temperature of -40℃~+85℃. Team Group is hoping to grab the global storage market with these supreme products with good quality and high performance.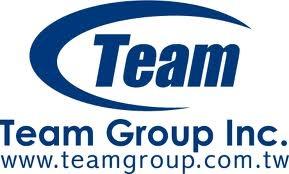 The Leading Bad Block Management Technology Offers Upgraded Data Protection
The industrial embedded NAND flash SSD features chips provided by original manufacturers, SATA/PATA/mSATA/ZIF storage interfaces, vibration and impact resistance, high performance and stability. Multiple choices of volumes and customization service are available. Also more featuring as wear-leveling and ECC 16bits/528bytes error detection, support for S.M.A.R.T to restore product service life and ensure data safety, and the leading bad block management technology provide straight line R/W speed with no drop below 20% even long time usage. The proprietary data safety core technologies allow support for power failure date protection, secure erase and self destrory, data backup and restoration. The industrial level wide temperature performance at -40℃~+85℃ enables high-speed transmission even at an extremely harsh environment. With all these excellent features, the products provide a good selection of embedded computer platform and storage integration solution for clients in military service, telecommunications, transportation, automation and medical practice!
Last updated: Apr 7, 2020 at 12:06 pm CDT