OCZ Technology Group, Inc., a leading provider of high-performance solid-state drives (SSDs) for computing devices and systems, today introduced release candidate firmware v1.4RC, which dramatically improves the performance of its Vertex 4 SATA 3.0 Series SSDs. Most notably, v1.4RC nearly doubles sequential write performance for lower capacity models, significantly boosts sequential read performance at low queue depths, and improves general performance under real-world workloads comprising mixed reads and writes.
Despite already achieving breakthrough levels of performance with its flagship Vertex 4, OCZ has taken aggressive strides to further distance itself from the competition and to maintain its undisputed leadership in SSD technology. Compared to Vertex 4's original firmware version v1.3, v1.4RC more than doubles sequential write performance of the 128 GB model and boosts the 256 GB model from 380 MB/s to 465 MB/s. These dramatic gains were achieved through proprietary algorithms which orchestrate the sequence of physical NAND programming operations to ensure that each NAND device is optimally utilized at all times. For the mainstream user, entry-level capacities of Vertex 4 can now achieve nearly the same sequential write performance as the industry-leading 512GB model at a mere fraction of the cost.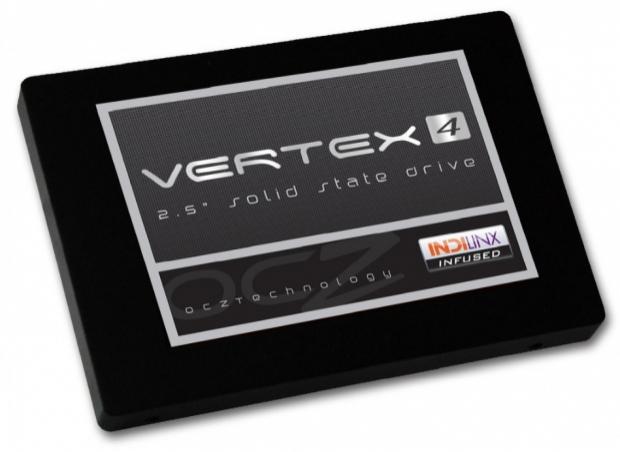 OCZ has also responded to customer requests for higher sequential read performance at lower queue depths. To offset performance degradation resulting from the host not utilizing NCQ or higher queue depth, firmware v1.4RC has incorporated a predictive read algorithm which anticipates and responds to commands not yet issued by the host. In addition, v1.4RC performs more consistently under mixed read-write workloads, increases general stability, and improves compatibility with less-prevalent host chipsets.
"OCZ strives to deliver new features and superior performance with our premium Vertex 4 solid state drives by continuing to enhance our firmware and making those improvements available to all our valued customers," said Ryan Petersen, CEO of OCZ Technology. "With firmware v1.4, OCZ continues to fulfill its promise of delivering the most innovative, and highest performing SSDs on the market, regardless of file and data type, I/O workload, queue depth, and drive capacity."
The v1.4RC firmware upgrade will be available today for customers via the company's website, and Vertex 4 SSDs will soon begin shipping to resellers with final v1.4 firmware in the coming weeks. In addition to the release of the enhanced firmware, OCZ is also broadening the award-winning Vertex 4 Series with the introduction of a new 64 GB capacity which is ideal for mobile applications, boot drives, and customers requiring high speed at a more affordable price point. Vertex 4 64 GB drives will become available over the next few weeks through the company's global channel.

Last updated: Apr 7, 2020 at 12:06 pm CDT