Seagate will demonstrate a variety of technologies at the SCSI Trade Association (STA) Technology Showcase this week aimed at improving the performance of servers, datacenters and cloud computing applications, including the first public demonstration of solid-state drives operating at 12 gigabits per second.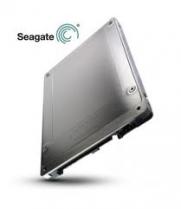 Seagate will show Pulsar.2 solid-state drives working with the new 12 Gb/s SAS standard at the showcase, taking place at the Hyatt Hotel in Santa Clara, Calif. on May 9, 2012. The new standard doubles the data throughput of industry-standard drives equipped with the enhanced SAS interface, enabling much faster server and storage solutions. The enhanced standard also fully maintains the rich data integrity, scalability, serviceability, and hot swappable protocol feature set that enterprises depend on to safeguard critical data, minimize costly downtime, and ensure infrastructures easily keep up with growing data storage demands.
Faster data throughput paves the way for drives and storage systems that can deliver larger amounts of data more rapidly to servers and processors. This provides improved overall performance and efficiency for cloud services and other enterprise applications throughout all tiers of data storage. As the enterprise market leader and strategic storage partner enabling these enterprise systems, Seagate continues to drive the industry in developing the standard in the INCITS T10 Committee and is collaborating with other STA members to bring it to market.
While Seagate will first demonstrate the technology on its solid-state drives to optimize the high performance benefits of SSDs, the 12 Gb/s SAS standard is also compatible with high-performance and high-capacity hard disk drives. These can be seamlessly integrated within existing infrastructures using 6 Gb/s SAS because the new faster SAS standard is backwards compatible with all previous generations of SAS speeds. Seagate's implementation of 12 Gb/s SAS is fully compatible with controllers and other technologies from PMC-Sierra and LSI, two of the leading Host Bus Adapter and Expander vendors.
The 12 Gb/s SAS standard is currently stable and expected to be finalized by the end of the year. Products based on the 12 Gb/s standard will start to hit in the market in 2013 with general availability in the second half of the year.
Seagate subject matter experts will be on hand at the event to discuss all the new and future advancements in SAS and SCSI based storage including the recently announced SCSI Express initiative. These advancements ensure that SAS and SCSI based storage will remain at the leading edge of providing performance, reliability and efficiency well into the future.
Last updated: Apr 7, 2020 at 12:06 pm CDT