IBM (NYSE: IBM) today unveiled a range of new business integration software capabilities designed to help organizations quickly begin incorporating the collaborative and intelligent capabilities of social media, mobile computing and cloud computing into their enterprise applications. (#IBMimpact)
The cornerstone of enabling enterprises to embrace these critical technologies is the new version of IBM WebSphere Application Server. The fastest application server on the market, WebSphere Application Server now provides clients with new flexibility for embedded deployments and is ready for cloud with built in virtualization. This new offering provides the software platform that today powers more than 100,000 clients worldwide.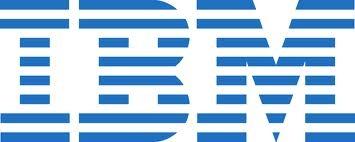 Complementing WebSphere Application Server is a range of new integration software offerings including:
IBM Business Process Manager - Combines new capabilities around social, collaboration, governance and mobile to dramatically improve the way work is done. This allows organizations to gain visibility in the ways they change, manage, measure and improve the processes that run their business.
IBM Operational Decision Management - Speeds and simplifies the way that organizations manage the business rules that control a wide range of decisions across business processes and applications. The new "social media" style user interface provides an intuitive environment for collaboration and simplifies searching, viewing and making rule changes.
IBM WebSphere Cast Iron Live Web Application Programming Interface (API) Services - Allows companies to extend their services to support the emerging community of developers who are building new social, mobile and cloud applications. This new purpose-built offering provides a comprehensive solution to deliver, socialize and manage business API assets.
The Ottawa Hospital Turns to IBM to Improve Patient Care
One client - The Ottawa Hospital has already begun testing how these new software and services from IBM can dramatically change their business model. Working with IBM, they are building a new system that improves the quality of patient care and helps them to better manage the flow of patients throughout the hospital.
Recently, the hospital had seen a tremendous increase in patients, resulting in higher occupancy rates and ultimately, overcrowding. Additionally, the patients being admitted had complicated and acute symptoms, placing a greater strain on the need for coordinated healthcare delivery. The IBM system provides extensive patient information and hospital resource availability to the clinical staff, via mobile device, at the point of care - speeding both admission and treatment.
"Physicians should be focused on patient care, not be tied up doing lower value activity, like calling for consults or trying to negotiate admission for a patient," said Dale Potter, Senior Vice President & CIO at The Ottawa Hospital. "The concept behind our new system from IBM is that we are able to help our staff have one consolidated view on important data and processes, getting the right information to physicians at the right time."
For example, the attending physician can send an electronic request to the patient's physician for clarification on past diagnosis. The patient's doctor receives the consultation request immediately on their most accessible device - a tablet, smart phone or a computer. They respond directly to the specific consult questions electronically, so the attending physician can correctly diagnose the patient.
The new system builds upon IBM's expertise in the area of Business Process Management (BPM), Operational Decision Management and analytics, and is critical to helping the hospital rethink the manner in which it utilizes its IT infrastructure in order to cut across functional silos and better coordinate care.
A Decade of Leadership
IBM has been the overall marketshare leader in middleware software for eleven consecutive years. In fact, IBM now commands 32.1 percent market share and has extended its lead to nearly double that of its closest competitor.
Key to WebSphere's success within the middleware segment is IBM's continued investment in product performance, a commitment that has once again resulted in industry leading benchmarks. In the first test of its recently announced WebSphere Application Server v8.5, IBM was named world leader in middleware performance as measured by SPECjEnterprise 2010 in EjOPS/processor core which measures efficiency of middleware software servers. Based upon the latest industry standard benchmark results, IBM's middleware software is 16 percent faster than any other vendor's middleware software on equivalent hardware.
These new capabilities are on display at this year's IMPACT conference, which features more than 8,500 attendees and hundreds of client testimonials, presentations, workshops and product demos. For more information, visit: http://www.ibm.com/press/us/en/presskit/37590.wss
Last updated: Jul 27, 2022 at 03:45 am CDT