Heart IT, the global leader that pioneered the first FDA approved zero footprint medical imaging workstation, WebPAX®, announced today the award of its sixth patent covering "zero-footprint" medical image viewing technologies. "Zero-footprint" technologies allow health care professionals to view medical images using any computing platform with a standard Internet web browser.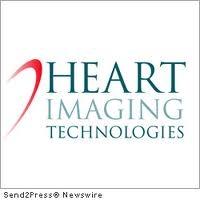 This includes Microsoft's Internet Explorer, Mozilla's Firefox, Apple's Safari, and Google's Chrome on Windows-based desktop and laptop PCs in addition to Macintosh-based desktops and laptops. Further, WebPAX® enables users of mobile devices to access medical images through standard browsers on Apple's iPad and iPhone, as well as all Google Android tablets and cell phones. Without "zero-footprint" technologies, medical images can only be viewed by installing proprietary software that is different for each web browser, each operating system, and each hardware device.
U.S. Patent Number 8166381 issued on April 24, 2012. Heart IT's "zero footprint" intellectual property portfolio also includes five previously-issued U.S. Patents: 6934698, 7457656, 7668835, 7958100, and 8055636. HeartIT's intellectual property coverage for its issued patents extends through the year 2025. Additional related patents are pending review by the U.S. Patent and Trademark Office.
Last updated: Jul 27, 2022 at 03:45 am CDT