Dozens of companies from around the world that are committed to transforming industries or creating new ones will participate in NVIDIA's Emerging Companies Summit (ECS) 2012, to be held May 16 at the San Jose Convention Center in San Jose, Calif.
The companies will exhibit technologies that use the massive computing power of GPUs in the areas of cloud computing, gesture- and facial-recognition software, biomedical visualization and digital product placement, among others.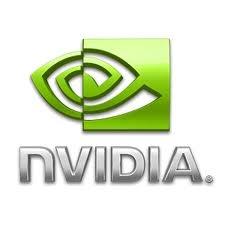 In addition, as part of the popular "CEO on Stage" presentations at ECS, leaders from 16 promising startups will present their companies to a distinguished panel of experienced investors, analysts and technology leaders, who in turn will respond with insightful feedback.
Panelists include: Jon Peddie, president of Jon Peddie Research; Neil Sequeira, managing director of General Catalyst Partners; Philip "Flip" Gianos, general partner of InterWest Partners; Rob Enderle, principal analyst of the Enderle Group; Savitha Srinivasan, partner in the Venture Capital Group at IBM; and Tom Furlong, managing director of Granite Ventures LLC.
The participating "CEO on Stage" companies include: BioDigital (U.S.), Cortexica Vision Systems (U.K.), Elemental Technologies (U.S.), eyeSight Mobile Technologies (Israel), Gaikai (U.S.), Immersive Media (U.S.), Mersive (U.S.), MirriAd (U.K.), Numecent (U.S.), Numira Biosciences (U.S.), Playcast (Israel), Raytrix (Germany), RealView Imaging (Israel), Rocketick (Israel), Ubitus (Taiwan) and Unity Technologies (U.S.).
Five top startups will be recognized for their innovation with "One to Watch" awards totaling $120,000 in prize money.
Part of the GPU Technology Conference (GTC), the fourth ECS to be held in Silicon Valley provides an opportunity to see how startups are using GPUs to supercharge existing applications and create new solutions. GPUs are increasingly used in the handheld computing market, so attendees will find a large number of mobile companies participating in this year's summit.
The exhibit halls of ECS will be filled with the innovative work of companies in a diverse array of fields. The event's platinum sponsor is Cooley LLP, a San Francisco-based law firm. Supporting sponsors include Deloitte, Mergermarket, Morgan Stanley, Silicon Valley Bank and Dow Jones Private Equity & Venture Capital.
"There's no more exciting area for startups right now than the wide range of technologies that GPUs are making possible," said Jeff Herbst, vice president of Business Development at NVIDIA. "We've combed the globe to find some of the most promising ones, and they will be on full display at this year's ECS. This will be a must-see event for VCs, angel investors and technology leaders."
GTC is a worldwide gathering of thought leaders from a wide range of fields who discuss the breakthrough work enabled by GPUs. Conference attendees include thousands of industry leaders, researchers, scientists, customers, venture capitalists, angel investors, entrepreneurs, press and analysts. GTC 2012, to be held May 14-17 in San Jose, will feature more than 200 sessions of technical content targeted at researchers, developers and technologists.
See the GTC 2012 agenda here. Register for ECS and GTC at https://registration.gputechconf.com/.
Last updated: Apr 7, 2020 at 12:06 pm CDT