Stepping to future overclocking with ASRock's unbeatable X79 Overclock KING Motherboard Series. World's top3 motherboard manufacturer, ASRock Inc., today proudly announced that Intel's Sandy Bridge-E platform Core i7 3960X processor was overclocked to 5.4GHz and created 55334 marks, the world's best PCMark 05 results, with the company's 'Overclocking Genius' motherboard - Fatal1ty X79 Professional.
HWBOT, a worldwide recognized overclocking ranking organization which is opened to everyone for uploading excellent OC results. Globally praised Hong Kong IT media, HKEPC, submitted the best PCMark 05 results with 55334 points on 15th April to HWBOT with ASRock top-end X79 Professional motherboard, SAPPHIRE 7970 DUAL X VGA card, CORSAIR DOMINATOR GT (CMGTX8) 4 x 2GB 2400MHz memoryand Raid array with 8 x CORSAIR FORCE GT 120GB SSD.
Managing Supervisor of HKEPC OC Laboratory Department, Mad Tse, commented "The great honor of this achievement would be given to ASRock outstanding R&D team as well. Thanks for providing 4 customizable BIOS versions in the past 3 days. I've never received this kind of high performance service before! I'll say, with the premium mobos and new standard service, getting superb overclocking from ASRock motherboard has never been easier!"
Director of ASRock Performance RD Dept, William Yu, said "ASRock is all excited about this masterpiece! To get the best RAID performance, we released the special BIOS which optimized the data sequence of PCI Express! The BIOS also allows CPU to become optimized to accommodate extreme amounts of overclocking."

Performance overclocking starts with a stable and feature-packed motherboard. By adopting Liquid Nitrogen (LN2) cooling, Fatal1ty X79 Professional is allowed to keep in cool temperature at -57 oC and run the system stably in 5.4GHz speed. High stability creates the miracle. With the optimized BIOS settings, overall system is stable enough to create the highest score 55334 points of PCMark 05. In addition, the system even allows running all texting programs which last for up to 16 hours without crashing.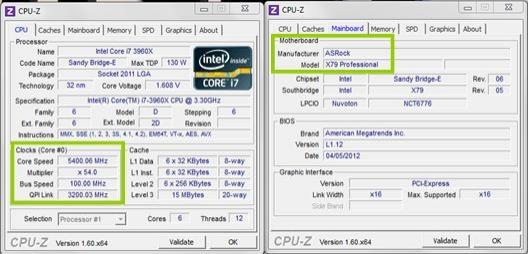 Fatal1ty X79 Professional mobo was packed with top-quality components and overclocking-friendly software tools to deliver the most powerful overclocking performance. Noticeable hardware specifications include Premium Gold Caps, Digi Power, 16 + 2 Power Phase design, etc. Software specially introduced here is ASRock exclusive EZ OC. It is an easy-to-use overclocking tool that provides nice OC adjustments starting from 5.2 GHz. After overclocking to 5.2GHz, users could easily boast CPU speed to 5.4GHz. With ASRock EZ OC, overclocking has become a near one-button process.
To embrace unlocked power of your rig, all you need is to build up a strong PC with excellent components. Thanks to the partnership between HEKPC, ASRock, Corsair and Sapphire!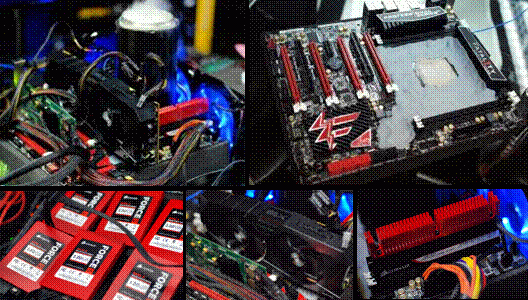 Last updated: Apr 7, 2020 at 12:06 pm CDT