FREMONT, CALIF., USA - March 5th, 2012 - Patriot Memory, a global pioneer in high-performance memory, NAND flash, storage, and enthusiast computer products today launches its new Supersonic Boost XT USB 3.0 drive. Designed and built for even the most rugged applications, the Supersonic Boost XT will feature an ultra-durable rubberized housing for extreme protection. Offering transfer speeds of up to 90MB/s, the Patriot Memory Supersonic Boost XT will deliver excellent transfer speeds, perfect for those who rely on having fast access to their data and media while trying to manage a busy lifestyle.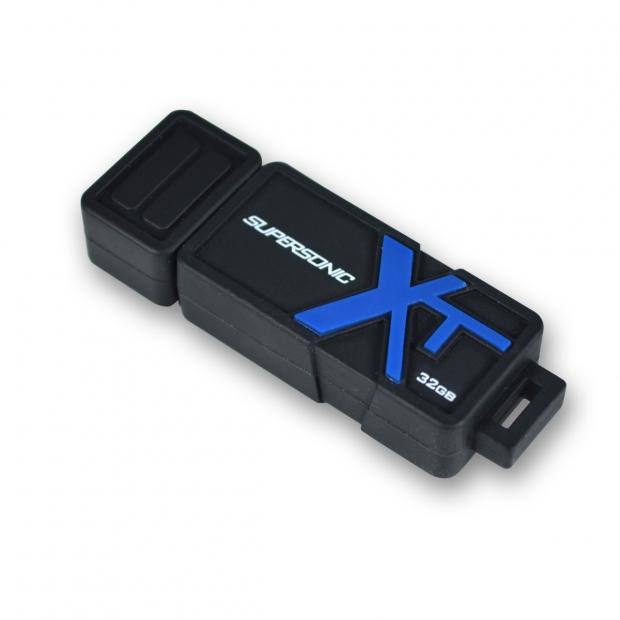 Measuring in at just over 6 centimeters long and 2 centimeters wide, the Supersonic Boost XT also features a small and light form factor for superior portability. Continuing on with Patriot Memory's award winning customer service, the Supersonic Boost XT will come with a 5-year warranty.
"The Supersonic Boost XT builds on two very established Patriot Memory brands", says Meng Jay Choo, Patriot Memory's Product Manager. " Merging the ruggedness of our Xporter line with the speed of our Supersonic line, then shrinking the form factor, positions the Supersonic Boost XT to be the best choice for ultra-demanding users looking for excellent portability."
General details
- Hi speed USB 3.0 compatible (backwards compatible to USB 2.0)
- High transfer speed, up to 90MB/sec
- Easy plug and play functionality
- Rubberized housing for durability
- Compatible with Windows® 7, Windows Vista®, Windows XP®, Windows 2000®, Windows® ME, Linux 2.4 and later, Mac® OS9, X and later
Last updated: Apr 7, 2020 at 12:06 pm CDT