BARCELONA, SPAIN - February 27, 2012 - Qualcomm Incorporated (NASDAQ: QCOM) today announced that its next generation Gobi™ modem chipsets, the MDM8225™, MDM9225™ and MDM9625™ chipsets, will begin sampling in Q4 2012 and will be the first to support both HSPA+ Release 10 and the next-generation of the LTE mobile broadband standard, LTE Advanced. The MDM9225 and MDM9625 chipsets are also the first to support LTE carrier aggregation and true LTE Category 4 with data rates of up to 150 Mbps and give network operators increased broadband speeds across their LTE service areas. Implemented in a 28nm manufacturing process, the chipsets will feature significant improvements in performance and power consumption from previous generations and provide support for multiple mobile broadband technologies to deliver a best-in-class mobile broadband experience for smartphones, tablets, ultra-portable notebooks, portable hotspots, dongles and CPEs (Customer Premises Equipment).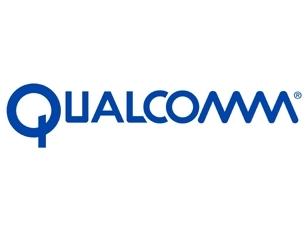 LTE carrier aggregation is an important technology that combines multiple radio channels within and across bands to increase user data rates, reduce latency and enable Category 4 capabilities for operators without 20 MHz of continuous spectrum. The MDM9225 and MDM9625 chipsets are the only mobile broadband chipsets currently supporting carrier aggregation that allow OEMs to build devices that can take full advantage of LTE Advanced networks.
The MDM9225 and MDM9625 chipsets are Qualcomm's third generation of LTE modem chipsets. In addition to supporting both LTE Advanced (LTE Release 10) and HSPA+ Release 10 (including 84 Mbps dual carrier HSDPA), they are backward compatible with other standards including EV-DO Advanced, TD-SCDMA and GSM. The chipsets contain the industry's only modems to integrate 7 different radio access modes on a single baseband chip: cdma2000 (1X, DO), GSM/EDGE, UMTS (WCDMA, TD-SCDMA) and LTE (both LTE-FDD and LTE-TDD). This will allow OEMS to design mobile devices that can operate on the increasingly diverse set of radio network deployments and configurations used worldwide.
"Our newest generation of Gobi modem chipsets will allow mobile device OEMs to design products that can operate on nearly any mobile broadband network worldwide," said Cristiano Amon, senior vice president of product management, Qualcomm. "In addition to supporting the latest mobile broadband technologies, these chipsets improve over Qualcomm's previous 7-mode 28nm LTE chipsets (MDM9x15) by offering a reduction in power consumption and overall board area, enabling OEMs to design smaller, sleeker devices with longer battery life."
The third-generation Gobi modem chipsets also have an integrated application processor and hardware accelerators with a feature rich, Linux-based application development environment and optional mobile access point software stack. Customers can differentiate their MDM8225/9x25 chipset based devices by using the application development environment to create value-added applications. When paired with the Qualcomm Atheros AR6003 or AR6004 chipsets, the mobile access point software stack enables customers to design high performance, low power portable and fixed 802.11n routers. These routers would deliver up to 150 Mbps data connections to Wi-Fi-capable devices.
The MDM8225 chipset supports UMTS only devices, the MDM9225 chipset supports LTE and UMTS devices and the MDM9625 chipset supports LTE, UMTS and CDMA2000 devices. All three chipsets are expected to begin sampling in Q4 2012.
Last updated: Apr 7, 2020 at 12:06 pm CDT