MOBILE WORLD CONGRESS, Barcelona, Spain, Feb. 27, 2012 - Intel Corporation President and CEO Paul Otellini today detailed a number of announcements and plans aimed at expanding the company's smartphone product portfolio and customer ecosystem, including strategic new engagements with Orange*, Lava International Ltd.*, ZTE*, and Visa*.
"We are very pleased to add new, important customers and capabilities to our phone offerings today. We remain focused on delivering exciting new features and outstanding performance to smartphone customers around the world." said Otellini.
Otellini made the announcements during an Intel news conference at Mobile World Congress. He also highlighted the company's plans to expand its smartphone SoC and communications product roadmaps for the performance and value smartphone market segments.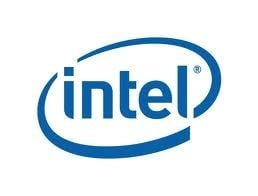 New Smartphone Customer Engagements
Building on strategic engagements with Motorola Mobility Inc.* and Lenovo*, Intel detailed new device relationships with Orange, Lava International Ltd. and ZTE.
Yves Maitre, Orange senior vice president of Mobile Multimedia and Devices, joined Otellini to discuss a new Orange smartphone based on the Intel® Atom™ processor Z2460 reference design. Housed in a sleek body, the design enables rich entertainment experiences and Orange services, including Orange TV, Daily Motion, Deezer, Orange Wednesdays and Orange Gestures. The Orange smartphone will be available in the United Kingdom and France later this summer.
Intel also announced plans to enter the high-growth market for smartphones in India through an alliance with Lava International Ltd., one of the fastest-growing Indian mobile handset companies.Vishal Sehgal, Lava co-founder and board director, announced the launch of XOLO Smartphone by Lava. The XOLO X900 is based on Intel's smartphone reference design and will be the first Intel technology-based smartphone in the India market. The device will be available from top retail outlets early in the second quarter of 2012 and will support major Indian cellular networks.
Similar to its previously announced partnership with Motorola Mobility, Intel also announced a multi-year mobile device collaboration across smartphones and tablets with global handset maker ZTE. Mr. He Shiyou, executive vice president and head of the Terminal Division of ZTE, discussed how his company's alliance with Intel will enable ZTE to move faster and create unique and differentiated products for wireless operators. He also announced that ZTE's first Intel-powered mobile device is scheduled to debut in the second half of 2012.
Expanding Smartphone SoC and Communications Roadmaps
Building on its ecosystem engagements, Intel announced plans for three new smartphone SoC products that expand the company's portfolio from the performance-to-value market segments.
Extending the leading performance and energy efficiency of the Intel™ Atom® processor Z2460, formerly codenamed "Medfield," Intel announced that the platform will now support speeds up to 2GHz.
Intel also announced the Atom™ Z2580 processor that doubles the performance of the Atom processor Z2460, and features an advanced multimode LTE/3G/2G solution. Intel will sample the Z2580 in the second half of the year with customer products scheduled in the first half of 2013.
Addressing the growing handset opportunity in emerging markets where consumers look for more value at lower prices, Intel disclosed plans for the Intel® Atom™ processor Z2000.
The Z2000 is aimed squarely at the value smartphone market segment, which industry sources predict could reach up to 500 million units by 20151.The platform includes a 1.0 GHz Atom CPU offering great graphics and video performance, and the ability to access the Web and play Google Android* games. It also supports the Intel® XMM 6265 3G HSPA+ modem with Dual-SIM 2G/3G, offering flexibility on data/voice calling plans to save on costs. Intel will sample the Z2000 in mid-2012 with customer products scheduled by early 2013.
Building on these 32nm announcements, Otellini discussed how the Atom™ processor will outpace Moore's Law and announced that Intel will ship 22nm SoCs for carrier certification next year, and is already in development on 14nm SoC technology.
In 2011, Intel shipped in more than 400 million cellular platforms. Building on this market segment position, Intel announced the XMM 7160, an advanced multimode LTE/3G/2G platform with support for 100Mbps downlink and 50Mbps uplink, and support for HSPA+ 42Mbps. Intel will sample the product in the second quarter with customer designs scheduled to launch by the end of 2012.
Intel also announced that it is sampling the XMM 6360 platform, a new slim modem 3G HSPA+ solution supporting 42Mbps downlink and 11.5Mbps uplink for small form factors.
Building Better Experiences on Intel Architecture
Intel's strategy is to create and enable engaging, consistent, aware and secure user experiences across a range of mobile devices.
An emerging trend is the use of mobile devices to enable secure online and retail commerce. Otellini welcomed John Partridge, President, Visa Inc., who announced a strategic multi-year alliance to develop mobile commerce solutions tailored to consumers in developed and developing countries.
The effort includes collaboration across a range of Visa mobile services and Intel® Atom™-based smartphones and tablets to deliver compelling and secure user services. As a first step, Partridge announced that Intel's smartphone reference design is now certified for Visa payWave* mobile financial transactions. This means that customer products based on Intel's smartphone reference design will have time-to-market support of Visa mobile services.
Building on its collaboration with Google, Intel continues to work closely with ISVs to help ensure the majority of Android apps run on Intel Atom processor-based devices. Otellini discussed how Intel has all the right tools and expertise to support the robust mobile application developer ecosystem.
Last updated: Apr 7, 2020 at 12:06 pm CDT