The world's leading brand, Team Group Inc. has made headway and gone on to another record breaking OC memory products. The newly unprecedented introduction of dual-channel Xtreem LV DDR3 2800 CL11 module is the highest standard of its kind on the market today, refreshing a new history in OC memory's market!
Team Group's Xtreem LV series have always been praised, not only OC memory products come with excellent cost-effective value and have been well received by all sectors. Following the publication of quad-channel Xtreem LV DDR3 2600 CL10, Team Group has once again led the industry and released the world's limited dual-channel Xtreem LV DDR3 2800 CL11. As it adopts strictly selected chips from original factories and has to pass through stringent tests and verification procedures, it is able to enhance even further its support capabilities after teaming up with the latest Intel XMP V1.3 version. In addition, it is also collocated with eight-layer PCB in order to increase its stability performance by up to 8GB (4GB*2) large capacity. Its built-in ultra-high clock design is able to allow the computer operation to reach an unimpeded speed.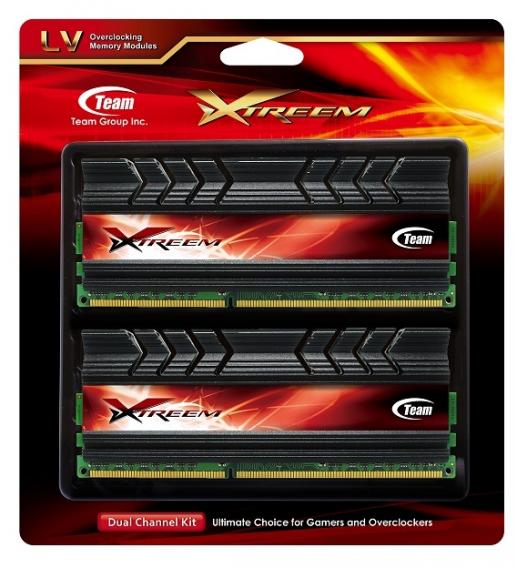 "After working diligently in the OC market for so many years, we shall invest even more resources in product R&D this year," said the President of Team Group, Danny Hsia. "This time, we have once again led the industry in launching the highest standard dual-channel Xtreem LV DDR3 2800 CL11 memory, which showing the strength of R&D technology of the Team Group. I believe that all users must have realized the hard work that Team Group has done, and I also expect that the excellent performances of Team Group's products will enable all players to truly enjoy the OC experience regarding both the sense of speed and the sense of smoothness."
As a leading provider of memory storage products to the consumer market, Team Group is committed to providing the best storage, multimedia and data sharing solutions. All Team memory module products come with a lifetime warranty, repair and replacement services. For more information, please visit the Team website at www.teamgroup.com.tw.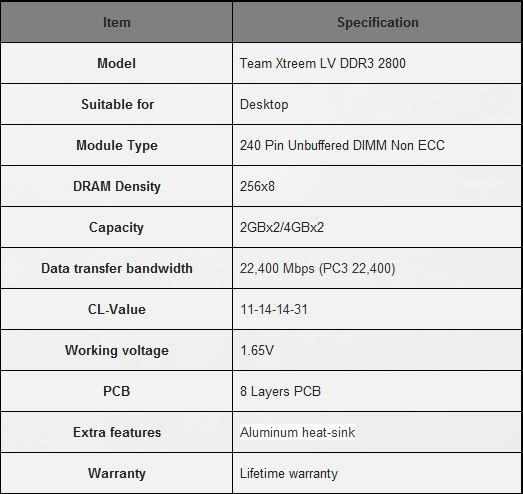 Last updated: Apr 7, 2020 at 12:06 pm CDT