NORFOLK ISLAND, 17 February, 2012 - Panasonic has launched its latest FH Series models: the 16.1-megapixel DMC-FH8 and 14.1 megapixel DMC-FH4, which offer convenient wide-angle zoom lenses and Sonic Speed AF for fast, responsive shooting, as well as movie capture and creative features.
The DMC-FH8 has been enhanced with an ultra-wide-angle 24mm LEICA DC lens with F2.5 brightness and 5x optical zoom, while the DMC-FH4 offers a wide-angle 28mm 4x zoom LUMIX DC lens.
Both models offer easy movie capture. The DMC-FH8 incorporates a dedicated movie button in its design so that users can quickly and easily switch from photo to video[x], and captures HD video in 1280 x 720p at a smooth 25p in MP4 or Motion JPEG. The DMC-FH4 records 720p HD Motion JPEG.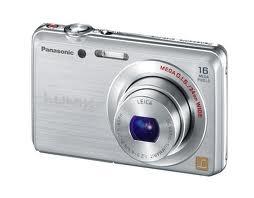 To encourage creative shooting, the FH Series features image effects that allow users to have more fun with their photographic experiences. Panorama Shot makes it possible to capture a dramatic 360º horizontal/vertical panoramic image by overlaying consecutive shots, while Auto Retouch corrects contrast and brightness at the touch of a button to enhance the image.
The FH8 adds to this with Miniature Effect mode, where peripherals are defocused and saturation and contrast are emphasised to make the picture look like a diorama.
In Intelligent Auto (iA) mode, users can automatically activate a suite of technologies that adjust settings for them so they are sure to get outstanding images no matter what the situation is. The latest features include MEGA O.I.S (Optical Image Stabiliser), AF Tracking (DMC-FH8 only), Intelligent ISO Control, Face Detection, Intelligent Scene Selector and Intelligent Exposure.
Ms Aki Yamamoto, Product Manager - LUMIX, Panasonic Australia, said: "These cameras are simple and intuitive to use. And, even the novice user can hone their photographic skills - for example, creating an impressive panorama to remember that holiday experience."
The LUMIX DMC-FH8 offers a bright 3-inch LCD, while the LUMIX DMC-FH4 is slightly more compact with a 2.7-inch LCD screen. The intelligent LCDs on both models are equipped with automatic backlight adjustment to offer a clear view of images under any lighting conditions.
In addition, both cameras offer LUMIX Image Uploader for instant sharing of images and video on Facebook© or YouTube™ with any PC. The LUMIX DMC-FH8 offers the new flexibility of USB charging as well as AC power charging.
LUMIX DMC-FH8 RRP $199 Available March 2012
Black, red, silver and violet
LUMIX DMC-FH4 RRP $149 Available March 2012
Black, pink and silver
Key features
Super bright F2.5 LEICA DC VARIO-SUMMARIT Lens - DMC-FH8
The DMC-FH8 incorporates a high quality LEICA DC VARIO-SUMMARIT lens with excellent brightness of F2.5. This allows the use of a higher shutter speed and captures stunningly sharp, clear, blur-free images even in poorly-lit settings. With the 24mm (35mm camera equivalent: 24-120mm) ultra-wide-angle lens, it gives photographers a wider range of composition possibilities.
Comprised of 6 elements in 5 groups with 3 aspherical lenses with 5 aspherical surfaces, the lens unit in the DMC-FH8 has been downsized both in total length and diameter to fit in a slim, compact body and deliver exceptional optical performance. The multi task image-processing Venus Engine has a super-fast response time, supported by Sonic Speed AF that lets you lock on the subject, so you don't miss a shooting opportunity.
FH Series: Included accessories
The DMC-FH8 and DMC-FH4 are supplied with: Battery charger (DMC-FH4 only), battery pack, AC adaptor, USB cable, hand strap, and CD-ROM with PHOTOfunSTUDIO software.
Last updated: Jul 27, 2022 at 04:07 am CDT