iBUYPOWER, a leading innovator in gaming PCs, is excited to announce the availability of new Intel Core i7 3820 3.6 GHz processor. New processors are available in new iBUYPOWER systems, including the Chimera 4, Paladin XLC (extreme liquid cooling) and Erebus Custom Liquid Cooling systems.
iBUYPOWER systems running Intel 3820 are faster not only in clock speed compared to the x58-based CPUs they replace, but they're also faster clock-for-clock, and more efficient with power. This translates into a smoother gaming experience and faster load times to get gamers back into the action quicker. Additional advantages include quad channel memory, more PCIE lanes for improved multi-GPU performance and faster hard drive transfer speeds.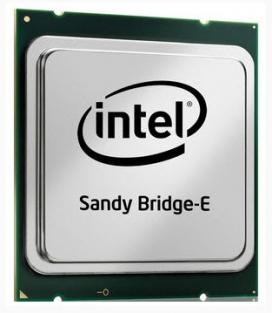 "We are excited to offer these speedy new CPUs that are faster than the previous generation but more efficient," said Darren Su, Vice President of iBUYPOWER. "Best of all the Intel Core i7 3820 is priced similarly to the slower previous generation, allowing us to pass that savings on to our customers."
Gamers looking to get the most out of their new Intel Core i7 3820 powered rig can choose from exclusive iBUYPOWER products and services like Advanced Pro Wiring, the Harmony Sound Reduction System, Internal USB Expansion System and iBUYPOWER's Specialized Advanced Packaging System with expanding foam inserts to prevent damage during shipping.
Customers with more specific gaming needs can configure a fully customizable gaming PC at iBUYPOWER.com. All iBUYPOWER systems come standard with 1 year limited warranty and lifetime technical support.
Last updated: Apr 7, 2020 at 12:06 pm CDT