Turtle Beach, pioneers of the game audio category, announced today that based on year-ending NPD data for 2011, Turtle Beach was the number one gaming headsets/headphones company with 50% of the market for the year and the number one third party console video gaming accessories company, based on 2011 dollar volume.
The strong growth for the category has led NPD to create a dedicated Headsets category, splitting off from the general Audio category. Headsets continue to be the strongest growing segment in the gaming industry and is expanding rapidly. Turtle Beach led the field with 12 of the top 25 Gaming Headset SKUS in 2011. Overall, Turtle Beach dominated the market, taking an average of 50% market share for 2011, with a 58% share in December alone, a high for the year.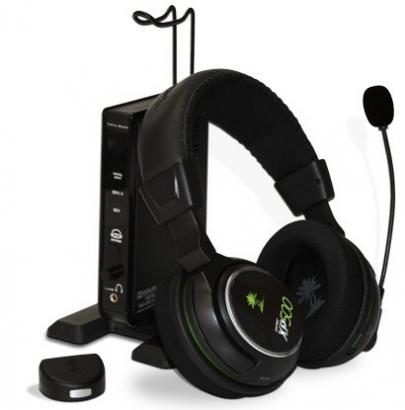 "Turtle Beach created the console gaming headset category and we have been the leader ever since releasing our first XBOX headset more than five years ago. We are number one because our products are based on the principle that quality audio is a critical part of the video game experience and the market has responded," said Bob Picunko, Chief Marketing Officer at Turtle Beach. "The latest NPD data has shown the strongest growth in the history of Turtle Beach and the category itself. The creation of a dedicated Gaming Headset category and our significant market share is a testament to the quality of our product and the desire of players to have a more immersive audio experience."
Turtle Beach kicked off with a strong start at CES 2012, where its Ear Force XP400 was named "Best Gaming Hardware" for IGN's Best of CES 2012 Awards. The Ear Force XP400 features 2.4/5GHz dual-band Wi-Fi technology, an industry first, plus Dolby Post-Processing with six variable virtual speaker configurations that offer custom tuned angles to optimize the surround sound effect.
2011's successes and continued growth in the category were driven by a range of new products with trailblazing innovations, bringing expanded offerings for gamers of all types. Leading the charge was the Ear Force X12, successor to the Ear Force X11, the best-selling stereo headset for the Xbox 360 of all time. Early in the year the Ear Force PX5 reinvented gaming headsets by introducing patent-pending audio "presets" which allow developers and players to customize audio settings that enhances the game experience and offers a competitive edge. Turtle Beach also launched a line of limited edition Call of Duty: Modern Warfare 3 headsets to coincide with the biggest entertainment launch in history. The end of the year brought the Ear Force XP500, the first Xbox 360 headset to feature completely wireless XBOX Live chat capabilities with integrated Bluetooth technology that enables gamers to answer phone calls and stream audio while gaming.
Last updated: Apr 7, 2020 at 12:06 pm CDT