Dallas - January 31, 2012 - Samsung Telecommunications America (Samsung Mobile), the No. 1 mobile phone provider in the U.S.¹, is launching a revolutionary super phone, the Galaxy Note™ in the first-ever Super Bowl ad in the technology giant's 71-year history.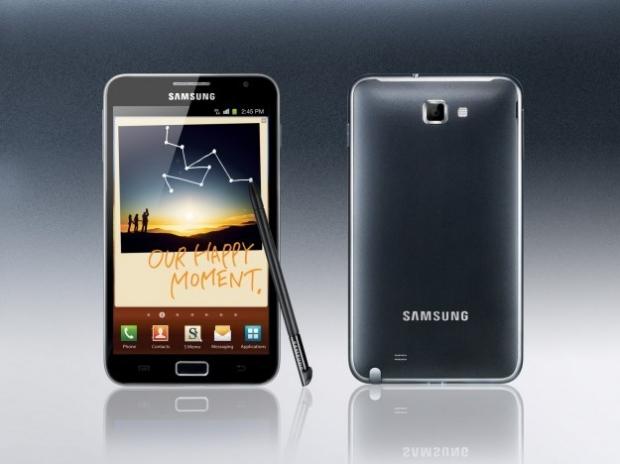 "During the past six months we've launched the Galaxy S II, Galaxy Nexus and now the Galaxy Note super phone in North America bringing unparalleled innovation to the marketplace," said Todd Pendleton, Chief Marketing Officer for Samsung Telecommunications America. "The Galaxy Note ushers in the era of truly personalized communications, allowing people to capture, share and create like never before."
The game changing Galaxy Note required a launch platform just as significant which is why Samsung chose the largest event in North America to unveil this product - Super Bowl XLVI.
Samsung handpicked Bobby Farrelly to direct his first ever TV commercial. Farrelly, along with his brother, Peter, created the famous comedy films There's Something About Mary, Dumb and Dumber, Kingpin and Fever Pitch.
Another Super Bowl commercial first is Samsung using footage shot by the Galaxy Note's HD-quality video camera in the ad. Samsung is also one of the advertisers in the inaugural livestream of the Super Bowl broadcast.
The Galaxy Note ad will air during the 4th quarter of Super Bowl XLVI on February 5th.
An extensive digital and social campaign will accompany the ad release with Samsung Mobile US Facebook and Twitter followers gaining exclusive access to content and giveaways.
The Samsung Galaxy Note will be available for pre-order starting February 5th and go on sale at AT&T and Best Buy Stores nationwide on February 19th.
Key product Features of the Samsung Galaxy note include:
Integrated S Pen™ Solution
5.3" HD Super AMOLED™ Screen (1280x800)
Smartphone Portability with the Power of a Tablet
Samsung Approved for Enterprise (SAFE™)
1.5GHz Dual-core Processor
Android™ 2.3, Gingerbread + TouchWiz®
Kies Air
AllShare™
Social Hub
Media Hub HD
Enabled for 4G LTE
8.0 Megapixel Rear-facing Camera with LED Flash
2.0 Megapixel Front-facing Camera
1080p HD (30fps) Video Recording
2500mAh Battery
eReader Capabilities
Enabled For Video Chat
16GB Internal Memory
Expandable Memory up to 32GB
Swype™
AT&T Navigator®
Bluetooth® Technology
Last updated: Apr 7, 2020 at 12:06 pm CDT