Shuttle Computer, an industry-leading designer and manufacturer of high-performance small form factor (SFF) PC solutions and creator of the XPC, today unveiled at CES 2012 its new and upcoming line of small form factor models for gaming and media, plus cost-efficient business solution designs for digital signage, point-of-sale (POS), kiosk and cloud computing, among other applications.
Gaming and Media
Shuttle's new full-fledged XPC product line for gamers and enthusiasts takes high-performance to another level with six-core extreme performance in a pint-sized form factor. From value gaming to mainstream and high-end gaming, Shuttle XPC SA76R4, SZ68R5 and SX79R5 delivers performance and stability in the smallest footprint. For media, the 3-liter Shuttle XH61 is ideal as a media HTPC in an ultra small footprint.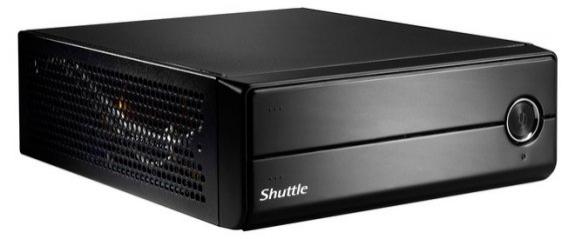 Digital Signage
Shuttle's slim and all-in-one series provides a powerful, flexible digital signage solution, well-suited as a media player or content creator. Current and upcoming Shuttle slim series PC models, XS35GT V2 and its new powerful and ultra-slim addition, XS35GTA V2 and XS36, will be presented as a media player at the show. The current Shuttle X50 V2 Plus will be showcased as an interactive content creator.
POS and Kiosk
Energy-saving Shuttle solutions based on the latest Intel® Atom™ processor and a fanless design ensures a quiet and reliable POS and kiosk hardware solution for small and medium businesses. The new version of Shuttle's 15.6-inch all-in-one PC, X50 V3, and the new 18.5-inch all-in-one PC, X70, will be shown as a basic and performance POS solution, as well as a basic kiosk solution.
Private Cloud
Cloud computing is the new stage in the industry's evolution. With strong R&D experience and proven manufacturing excellence, Shuttle now delivers solutions for private cloud computing solutions for the home and business sectors. Shuttle's new line of cloud computing solutions will be unveiled for the first time at the show.
Last updated: Apr 7, 2020 at 12:06 pm CDT