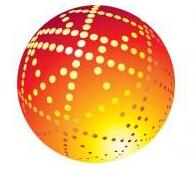 GLOBALFOUNDRIES and ARM today revealed the latest advances in their longstanding collaboration to deliver optimized system-on-chip (SoC) solutions for ARM Cortex-A series processor designs using ARM Artisan advanced physical IP and GLOBALFOUNDRIES' leading-edge process technologies. The companies announced the industry's first test chip based on a dual-core Cortex-A9 processor operating at frequencies of more than 2.5GHz. In addition, a 20nm tape out using GLOBALFOUNDRIES' Technology Qualification Vehicle (TQV) was also announced for SoCs based on Cortex-A9 processors.
The two companies worked closely together to develop a TQV strategy that allows GLOBALFOUNDRIES to optimize its advanced process technology for customer designs based on Cortex-A series processors. The solution is more than a standard test chip. Each TQV is designed to emulate a full specification SoC and aims to improve performance, lower power consumption and facilitate a faster path to market for foundry customers.
"Today's announcement is a clear demonstration that the TQV strategy developed with ARM is paying dividends in our 32/28nm HKMG technology by delivering impressive performance and energy-efficiency," said Mojy Chian, senior vice president of design enablement, GLOBALFOUNDRIES. "We continue to work closely with ARM to leverage our TQV strategy as an integral part of 20nm process technology development. This enables our customers to rapidly ramp up their next-generation designs based on ARM Cortex-A series processors to high-volume production."
"These milestones are proof that the strategic collaboration involving Cortex-A series processors implemented using Artisan advanced physical IP and GLOBALFOUNDRIES 28nm process technology is able to deliver leading high-performance, energy-efficient solutions," said Simon Segars, executive vice president and general manager, physical IP division, ARM. "Furthermore, it serves as a foundation for next-generation mobile and high-end consumer devices using 20nm process technology."
The 2.5GHz performance results are based on wafers running in GLOBALFOUNDRIES Fab 1 in Dresden, Germany, on the company's 28nm high performance technology. An additional performance increase is expected on GLOBALFOUNDRIES' 28nm High Performance Plus (HPP) platform, which is the solution of choice for wired networking applications, with extremely low active power and an operating point of 0.85V.
The 20nm TQV is based on GLOBALFOUNDRIES' next-generation 20nm platform, which is designed to improve performance by up to 35% and nearly halve power consumption when compared to 28nm technologies. The goal of the 20nm TQV is the same as the 28nm TQV: to develop process technology that is optimized for Cortex-A series processors. The early collaboration between GLOBALFOUNDRIES and ARM will help chip designers address the increasing design and manufacturing complexities of 20nm technology, while reducing time to volume production.
GLOBALFOUNDRIES' SoC design platforms are all based on the company's production-proven 32/28nm HKMG technology and are fully enabled with ARM standard cell libraries, memory compilers and IP from a variety of third party providers.
Last updated: Apr 7, 2020 at 12:06 pm CDT