BALDWIN PARK, CA (November 23, 2011) - There is no need to camp out, brave the cold or battle long lines to score sweet holiday deals on new gaming rigs this Thanksgiving weekend. CyberpowerPC (www.cyberpowerpc.com), a manufacturer of custom gaming desktop PCs, notebooks, and high performance workstations, has teamed with leading online retail partners Newegg.com, Buy.com and B&H Photo to offer bargains on high performance Intel-based desktop gaming PCs for Black Friday and Cyber Monday shoppers.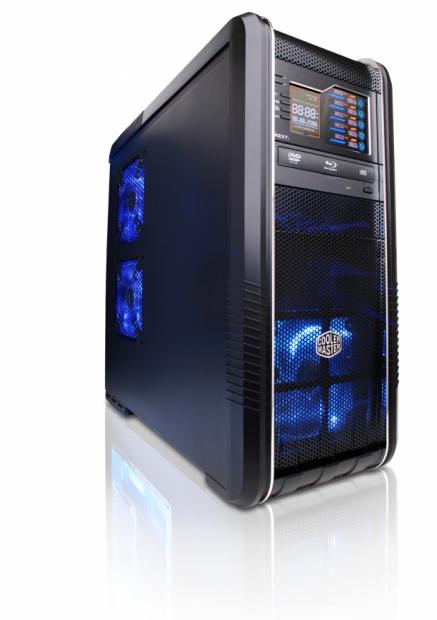 CyberpowerPC will make an Intel Core i5 2500K 3.3 GHz; and a pair of Intel Core i7 2600K 3.4 GHz-powered desktop systems available with over $140 in savings. The sale begins November 23 (the day before Thanksgiving) and runs through Cyber Monday. All systems have limited quantities so customers should shop early and visit Newegg, B&H Photo and Buy.com to score some super holiday savings.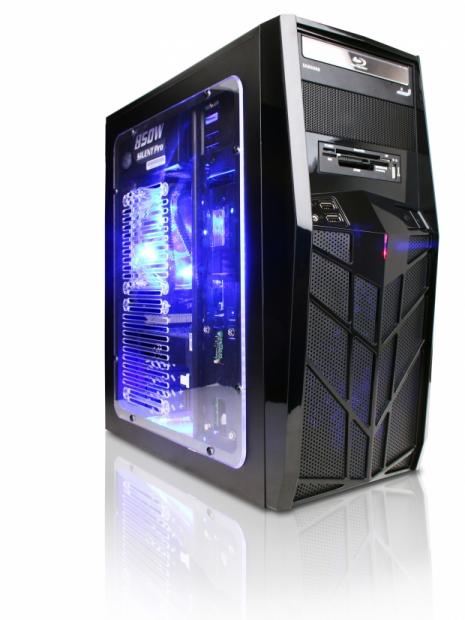 CyberpowerPC brings the latest platforms and technology to its online retail exclusive Black Friday/Cyber Monday gaming rigs. Shoppers can choose between the Intel-based Gamer Xtreme 1322 (Item GX1322) at Newegg.com; the Intel Core i7-2600K-based Fang EVO GLC1202 at B&H Photo; and the Intel Core i7-2600K Gamer Xtreme GXi230 Intel. All systems include free shipping, are aggressively priced and loaded with performance.
Newegg is offering the CyberpowerPC Gamer Xtreme 1321 with Intel Core i5 2500K (3.30GHz); 8GBs DDR3 memory; 1TB hard drive and AMD Radeon HD 6670 1GB graphics card. The price for the Gamer Xtreme 1321 has been slashed from $739 to $599. http://www.newegg.com/Product/Product.aspx?Item=N82E16883229284&Tpk=GX1321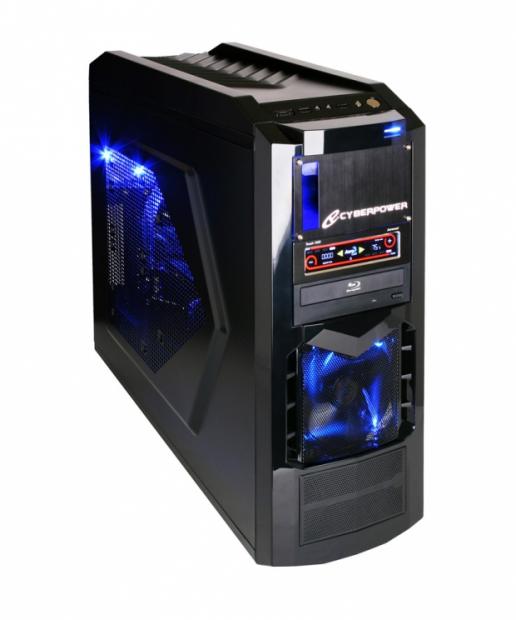 CyberpowerPC and B&H Photo are offering the Fang EVO GLC1202 with Intel's blazing Core i7 2600K (3.40GHz) processor with liquid cooling; 8GB DDR3 memory; 1TB hard drive and NVIDIA GTS 450 graphics card. The Fang EVO GLC1202 has been reduced from $1029 to $949. http://www.bhphotovideo.com/c/product/755582-REG/CyberpowerPC_GLC1202_Fang_Evo_GLC1202_Desktop.html
For that special gamer on your shopping list, Buy.com and CyberPowerPC are offering the Gamer Xtreme GXi230 Intel's Core i7 2600K (3.40GHz) processor with liquid cooling; 8GB DDR3 memory; 1TB hard drive and AMD Radeon HD 6870 graphics card. The Gamer Xtreme GXi230 has been reduced from $1329 to $1164. http://www.buy.com/prod/cyberpowerpc-gamer-xtreme-gxi230-desktop-pc-intel-core-i7-2600k-3/220169784.html
All CyberpowerPC gaming PCs at Newegg, B&H Photo and Buy.com include a DVDRW optical drive, integrated sound, and 10/100/1000 Mbps Ethernet. All systems are also pre-loaded with Microsoft Windows 7 Home Premium 64-Bit operating system. CyberpowerPC systems purchased from these online stores and other e-tail stores are backed by a 1-year limited warranty and lifetime toll-free tech support. Shipping is free.
About CyberpowerPC Inc.
CyberpowerPC Inc. www.Cyberpowerpc.com was founded in 1998 and has emerged as one of the leading custom computer system manufacturers. Headquartered in Baldwin Park in Southern California, CyberpowerPC manufacturers and distributes a complete line of custom built gaming desktops, gaming notebooks and high performance workstations to meet the unique needs of gamers, businesses, government agencies, educational institutions and other end-users. For more information contact: Sales (800) 707-0393; Email CyberpowerPC@Cyberpowerpc.com.
Last updated: Apr 7, 2020 at 12:05 pm CDT