Exceed the speed limit and Reach the Peak Efficiency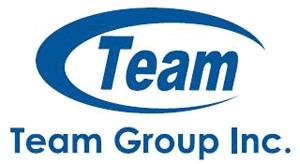 November 16th 2011- Team Group Inc. announces the Xtreem LV/ Dark series are now fully compatible with the latest flagship Intel X79 platform. After long anticipation, the new Sandy Bridge-E (LGA-2011) of high-end processor Intel Core i7 is officially released this week. In response to the expectation of overclocking enthusiasts, X79 platform adopts the quad-channel memory up to 51.2GB/s ultra-broad bandwidth. Only Team's Xtreem LV/Dark series could perfectly suit every X79 motherboard in the market and operate processor Core i7 to the extreme.
Xtreem LV flagship overclocking memory modules has been widely preferred among players. After making great R&D efforts, the product now well adapts Sandy Bridge-E series of processor Core i7 besides its outstanding stability and compatibility. Xtreem LV series have passed the most strict product trials and overclocking tests to provide the greatest reliability. Meanwhile, Xtreem Dark provides audiences the best way to experience the ultra speed of overclocking with its great cost-effectiveness.
As a leading provider of memory storage products to the consumer market, Team Group is committed to providing the best storage, multimedia and data sharing solutions. All Team memory module products come with a lifetime warranty, repair and replacement services. For more information, please visit the Team website at www.teamgroup.com.tw.
About Team Group
Team Group Inc. Is a manufacturer of computer products and consumer electronics, established in Taipei, Taiwan in 1997. We manufacture and distribute high quality Memory modules, Memory cards, USB Flash Drive, SSD, Portable Hard Drive and Peripheral Series. Team Group is recognized as one of the leading memory products and consumer electronic manufacturers in the industry. We cover most business regions in the world. Team provides the highest quality products to customers in volume with competitive prices and the best possible after services. Through many years of the close and direct relationships with the leading manufacturers and OEMs, we are able to provide various products even during the shortage and allocation periods. As we continue to grow, we are committed to supporting our customers with superior products, first class service and excellent business growth.
Last updated: Apr 7, 2020 at 12:05 pm CDT