In Total, $45 Million in Worldwide Investments Announced at 2011 Intel Capital Global Summit
NEWS HIGHLIGHTS
- $100 Million Intel Capital AppUpSM Fund and first two investments announced at Intel Capital Global Summit.
- The Intel Capital AppUp Fund targets companies developing applications and digital content for multiple types of devices.
- Over two days, $45 million of investments in twelve companies from all over the world announced at the Intel Capital Global Summit.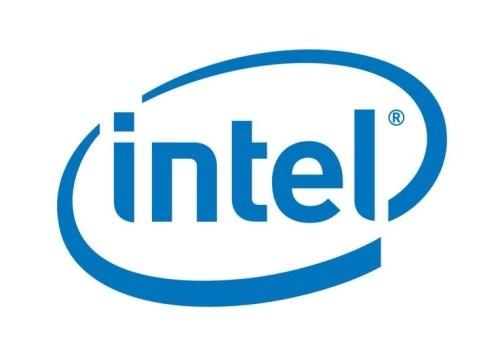 HUNTINGTON BEACH, Calif., Nov. 15, 2011 - Intel Capital, Intel Corporation's global investment and M&A organization, unveiled a $100 million Intel Capital AppUpSM Fund. The fund will invest in software tools and services companies developing innovative applications and digital content for the mobile and PC ecosystem available at the Intel AppUpSM center, Intel's convenient, personalized and secure app store for netbooks, consumer laptops and Ultrabooks.
The initial two investments include Urban Airship, a mobile platform-as-a-service company and 4tiitoo, a German OSV and tablet device developer. The announcement was made at the 12th annual Intel Capital Global Summit.
"The explosion of connected computing devices has created tremendous opportunity for entrepreneurs to create and build businesses to meet the unprecedented demand for new and innovative computing applications and digital content," said Arvind Sodhani, president of Intel Capital and Intel executive vice president. "The Intel Capital AppUp Fund will help encourage the creation of companies interested in delivering or enabling applications that enhance and extend the online experience for the 15 billion devices expected to be connected by 2015."
The Intel Capital AppUp Fund will invest in companies producing infrastructure, middleware, innovative applications and digital content across the continuum of connected devices in application developer-centric equity deals all over the world. The fund is built to advance computing innovations based on Intel® architecture in key areas such as digital media consumption, context-aware computing and infrastructure applications. While the investments will focus across multiple technologies and devices, key areas include cross-platform technologies such as HTML5, as well as experiences designed specifically for Ultrabooks.
"The Intel Capital AppUp Fund further demonstrates Intel's support of the mobile market segment, and creating exciting apps and digital content for Intel architecture is at the center of our AppUp efforts," said Renee James, Intel senior vice president and general manager of the Software and Services Group. "The fund provides us with a great opportunity to continue innovating, while also engaging with some of the most promising companies to help drive future software technology."
Details on the new Intel Capital AppUp Fund investments follow:
Urban Airship (Portland, Ore.) makes mobile marketing engaging, effective and efficient. Publishers and developers use Urban Airship's platform to reach target audiences and increase app revenue streams through push notifications, in-app purchasing, subscriptions, context and geo-location. This enables developers to build a new class of apps that are smarter, more context-rich and more valuable to consumers.
4tiitoo AG (Germany) specializes in the development of open source based software solutions across all system layers from kernel development up to application development. 4tiitoo's "WeTab OS" is optimized for tablets and mobile devices combining intuitive user experience with lifestyle design. WeTab OS supports applications from multiple platforms and technologies (from Linux, Java, HTML5 to Adobe AIR, Adobe Flash and Android) for best and unrestricted web and computing experience. As a subsidiary of 4tiitoo AG, WeTab GmbH develops the WeTab, an innovative tablet computer, which, due to its open system architecture, supports several different platforms and offers an alternative to closed systems.
The Intel Capital AppUp Fund compliments other Intel efforts intended to help enrich the lives of people at home, at work and on-the-go. These efforts include the $300 million Intel Capital Ultrabook Fund.
In addition to the Intel Capital AppUp Fund and its first investments, yesterday at the Global Summit Intel Capital also announced 10 new and planned investments in countries all over the world, reflecting Intel Capital's ongoing support for global innovation. The companies include India's Happiest Minds Technologies and TELiBrahma; China's Outblaze Venture Holdings, Miartech and MakePolo.com; South Korea's Neosem; Taiwan's SNSplus and Insyde Software; and Japan's OneBe and G-cluster. In total, Intel Capital has announced $45 million in new investments at the 2011 Global Summit.
About the Intel Capital Global Summit
The Intel Capital Global Summit, formerly known as CEO Summit, is Intel Capital's pre-eminent technology networking event. The 2011 Summit brings together over 900 registered attendees from Intel Capital portfolio companies, Intel's global customers and partners and industry leaders from around the world. The Intel Capital Global Summit 2011 is sponsored by Aon Corporation, Capgemini, Credit Suisse, Evercore Partners, Gibson Dunn, KPMG, Morrison-Foerster, Needham, NYSE Euronext and Silicon Valley Bank.
About Intel Capital
Intel Capital, Intel's global investment and M&A organization, makes equity investments in innovative technology start-ups and companies worldwide. Intel Capital invests in a broad range of companies offering hardware, software, and services targeting enterprise, mobility, health, consumer Internet, digital media, semiconductor manufacturing and cleantech. Since 1991, Intel Capital has invested more than US$10.4 billion in over 1,185 companies in 51 countries. In that timeframe, 194 portfolio companies have gone public on various exchanges around the world and 286 were acquired or participated in a merger. In 2010, Intel Capital invested US$327 million in 119 investments with approximately 44 percent of funds invested outside the U.S. and Canada. For more information on Intel Capital and its differentiated advantages, visit www.intelcapital.com.
Last updated: Apr 7, 2020 at 12:05 pm CDT