Patriot Memory, a global pioneer in high-performance memory, NAND flash, storage and enthusiast computer products today introduces their new lineup of Quad-Channel Division 4 DDR3 memory solutions specifically engineered for future quad-channel memory based platforms.
For hardware enthusiasts, content developers, and high-end gamers looking for ultimate performance, the Patriot Memory Viper Xtreme Division 4 kits are designed for extreme overclocking and feature a custom copper and all aluminum heat shield to provide the best thermal protection available.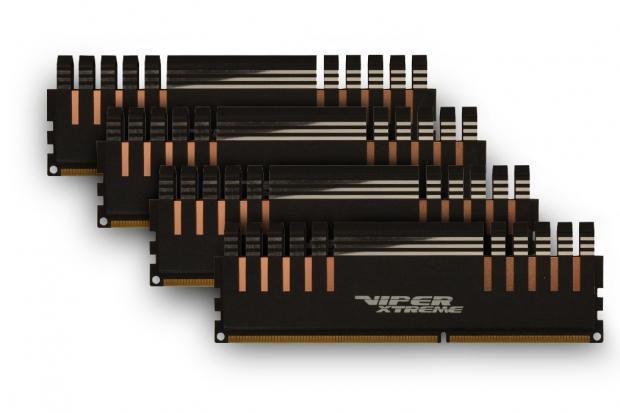 Performance users and budget gamers will get superior price-per-performance in the Gamer 2 Division 4 kits. With unrivaled build quality and low-profile extruded aluminum heat-spreaders for enhanced thermal protection, the Patriot Memory Gamer 2 Division 4 kits deliver superior performance and stability.
"Building on Patriot Memory's award winning Viper Xtreme and Gamer 2 brands, these quad- channel kits will feature the same aggressive cooling solutions, build quality, and extreme performance that have made them a popular choice for enthusiast and performance users," says Les Henry, Patriot Memory's VP of Engineering.
General details:
- Speeds of up to 1866 MHz (Viper Xtreme Division 4) and 1600 MHz (Gamer 2 Division 4)
- Heat shields designed to deliver maximum thermal protection
- Lifetime Warranty
Last updated: Apr 7, 2020 at 12:05 pm CDT