TYAN, an industry-leading server platform manufacturer and a subsidiary of MiTAC International Corp., will announce its latest platforms that fully support the latest 32nm AMD Opteron 6200 and 4200 Series processors (NYSE: AMD) at SC11. TYAN will be presenting a live demo of its GN70-B8236-IL, a powerful and cost-effective GPU/HPC 2U server solution installed with two AMD Opteron 6200 Series processors and two AMD FirePro V8800P Graphic Cards at TYAN booth #4202 during the show.
TYAN will be showcasing its broad portfolio featuring AMD Opteron 6200 and 4200 Series processors which ensure that customers experience power efficiency, performance, scalability and management flexibility via features such as AMD Turbo CORE technology and HyperTransport 3.0 Technology. TYAN offers a total of 13 AMD G34 solutions that support the 16-Core AMD Opteron 6200 Series processors which deliver advanced performance for complex workloads and offer flexible scalability for expanding HPC requirements. TYAN also offers six AMD C32 platforms which are compatible with AMD Opteron 4200 Series processors and target applications ranging from general purpose computing to highly-threaded mission-critical applications such as SMB cloud computing, web servers as well as VM applications and virtual machines.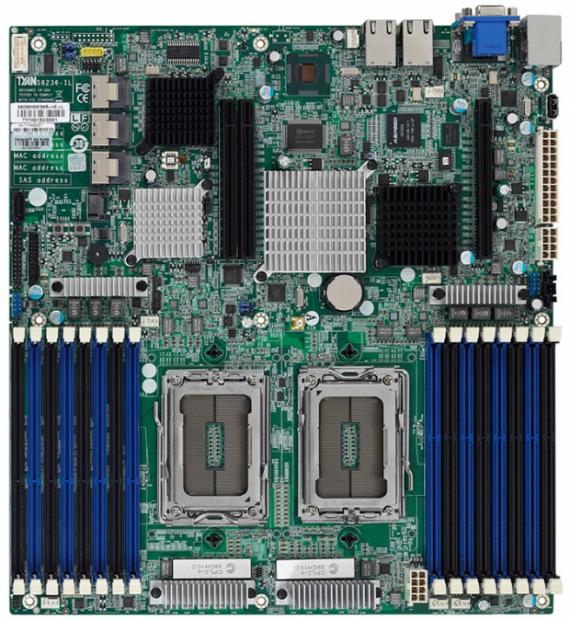 "AMD 8-, 12- and 16- core configurations allow TYAN to choose the optimal balance of frequency and core count, perfectly matching their customers' HPC needs," said Paul Struhsaker, corporate vice president and general manager, Commercial Business at AMD. "AMD Opteron 6200 and 4200 Series processors provide an easy upgrade path and high core density to handle heavily threaded applications."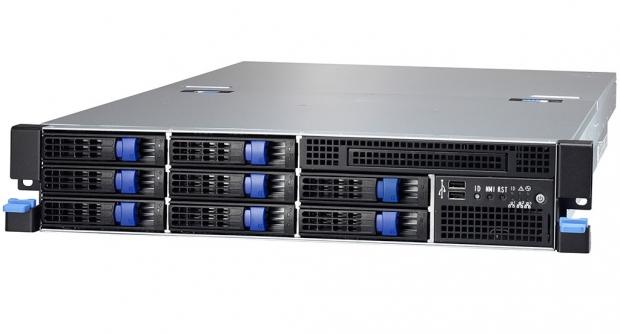 "In conjunction with advanced technology from AMD, TYAN's platform delivers all the benefits of AMD Opteron 6200 and 4200 Series processors," said Albert Mu, vice president of MiTAC International Corporation's TYAN Business Unit. "TYAN offers a full array of AMD Opteron processor based platforms that meet customers' critical requirements and achieve their business goals from varied industries in a cost-effective and power-efficient way."
TYAN offers multiple products designed for high performance and heavy computing workloads, ranging from the quad-socket S8812 server motherboard and FT48-B8812 barebones server to dual-socket platforms designed to accommodate multiple GPUs such as the S8232, S8236, S8236-IL, and GN70-B8236-IL. For scalable and flexible dual-socket budgetary solutions, TYAN's S8010, S8225, S8226, S8230, S8228, S8238-HE, YR190-B8208-X2, YR190-B8228-X2, GT24-B8226, YR190-B8238-X2, GT24-B8236 and GT24-B8236-IL are a good fit in different environments ranging from entry-level to high-end solutions.
Customers are welcome to visit TYAN booth #4202 during the SC11 to experience the latest cutting-edge products specially designed for SMB, general servers, cloud computing, HPC, GPU, datacenter and storage environments. The Cloud Computing Area at the TYAN booth will feature a live demo of the TYAN GN70-B8236-IL with two AMD Opteron 6200 Series processors and two ATI V8800P professional graphic cards. TYAN will also display the FT77-B7015, the world's first platform to integrate 8 GPUs into a single 4U rackmount chassis. The HPC Area will feature the FT48-B8812, TYAN's popular quad-socket G34 rackmount platform which targets the high-density GPU field.
TYAN will be showcasing the TN70-B7016 with twelve 3.5" HDDs and GT62A-B8230 with eight HDDs for the first time at the Storage Area. TYAN will also present its full product line of high-density solutions at the Cloud Computing Area. Featuring 18 computing nodes in a 4U chassis, the AMD based FM65-B8001 and the Intel based FM65-B5511are the first Micro Servers available to channel customers and will be on display at the cloud computing area along with other high density solutions such as the Intel based YR290-B7018, YR290-B7008 and YR292-B5518.
All of these TYAN AMD Opteron 6200 and 4200 Series processor based platforms are widely available now. Customers and the media are welcome to visit the TYAN booth (#4202, Level 6) during SC11 to see the new platforms first-hand, or visit this page for more information.
Last updated: Apr 7, 2020 at 12:05 pm CDT