Pre-configured and fully optimized systems feature Intel's ®X79 chipset, Core i7 3930K six-core CPU and overclocking to 4.6 GHz, epitomizing high performance gaming PCs
Fremont, Calif. - Digital Storm, the predominant name in computer system integration and engineering, proudly announces the flagship system in its award-winning line of ODE gaming computers - ODE Level 4. This new system takes the pre-built and fully customized concept to the next level by integrating Intel's X79 chipset, Core i7 3930K six-core CPU, and overclocking it to 4.6GHz. ODE Level 4 gaming PCs are packed with lightning fast components that have been optimized to deliver unparalleled performance, while not breaking the bank.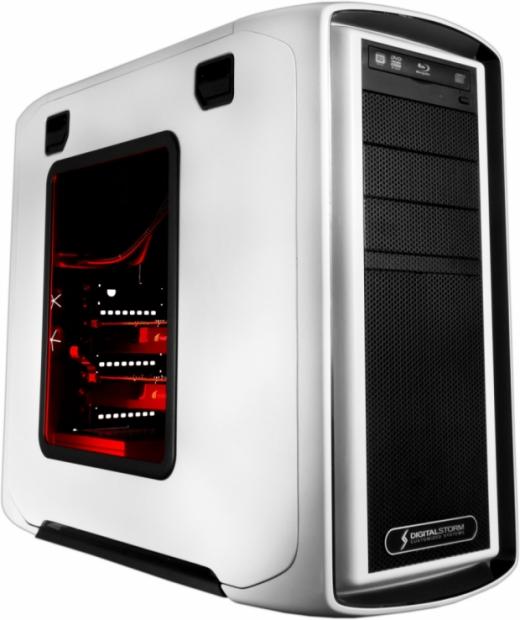 Based on Intel's X79 chipset, ODE Level 4 boasts blazing fast speed that creates unrivalled gameplay. Digital Storm engineers have also taken advantage of the quad-channel memory controller on the new X79 chipset by designing a luxurious 16GB configuration of DDR3 memory that delivers an even more responsive user experience. Additionally, a configuration of three NVIDIA GTX 570 1.2GB video cards, in triple SLI, generates fluid smooth graphics, creating an immersive gaming experience.

"ODE Level 4 is the next evolution in our quest to give customers the optimal gaming experience, without the hassle and expense of having to individually select each component," commented Rajeev Kuruppu, Digital Storm's Director of Product Development. "With the addition of the X79 chipset, our engineers have configured a system that offers bleeding-edge technology that delivers unparalleled performance per dollar."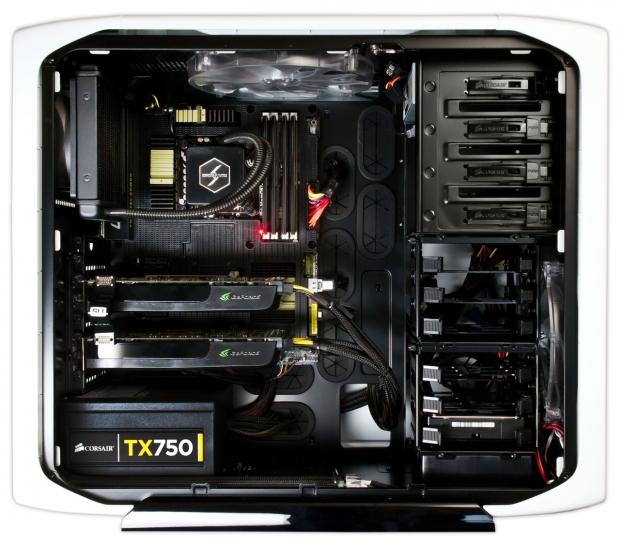 Digital Storm's ODE Level 4 gaming system is available for $3,399 at http://www.digitalstormonline.com/comploadode.asp?id=614535.
System Specs:
• Chassis Model: Digital Storm ODE Level 4
• Exterior Finish: White Exterior Finish
• Processor: Intel Core i7 3930K 3.20GHz (Six Core)
• Motherboard: ASUS Sabertooth X79 (Intel X79 Chipset)
• System Memory: 16GB DDR3 1600MHz Corsair Vengeance Series (High-Performance)
• Power Supply: 1050W Corsair Pro 1050HX
• Hard Drive Set 1: Operating System: 1x (120GB Solid State (By: Corsair) (Model: Force GT Series CSSD-F120GBGT-BK)
• Hard Drive Set 2: MultimediaData: 1x (1TB Hitachi/Seagate (7200 RPM) (32MB Cache)
• Optical Drive 1: Blu-Ray Player/DVD Writer (Play Blu-Ray and Burn DVDs)
• Video Card(s): 3x SLI Triple (NVIDIA GeForce GTX 570 1.2GB (Includes PhysX Technology)
• Extreme Cooling: Asetek Liquid CPU Cooler (240mm Radiator)
• Internal Lighting: Internal Chassis Lighting System (Red)
• CPU Boost: Stage 2: Overclock CPU to 4.6GHz
• Windows OS: Microsoft Windows 7 Home Premium (64-Bit Edition)
• Warranty: Life-time Expert Customer Care with 3 Year Limited Warranty
High Res Images: https://www.yousendit.com/transfer.php?action=batch_download&batch_id=T2dlWmduTkFCSWRsQXNUQw
About Digital Storm
Founded in 2002, Digital Storm has rapidly emerged as the predominant name in system integration. With expertise in gaming and workstation PCs, Digital Storm's mission is to deliver its customers bleeding edge technology and performance, coupled with rock solid stability and support. As a validation of Digital Storm's success, the company has maintained an "A+" rating with the Better Business Bureau and its systems have received the industry's most prestigious awards. www.DigitalStormOnline.com
Last updated: Apr 7, 2020 at 12:05 pm CDT